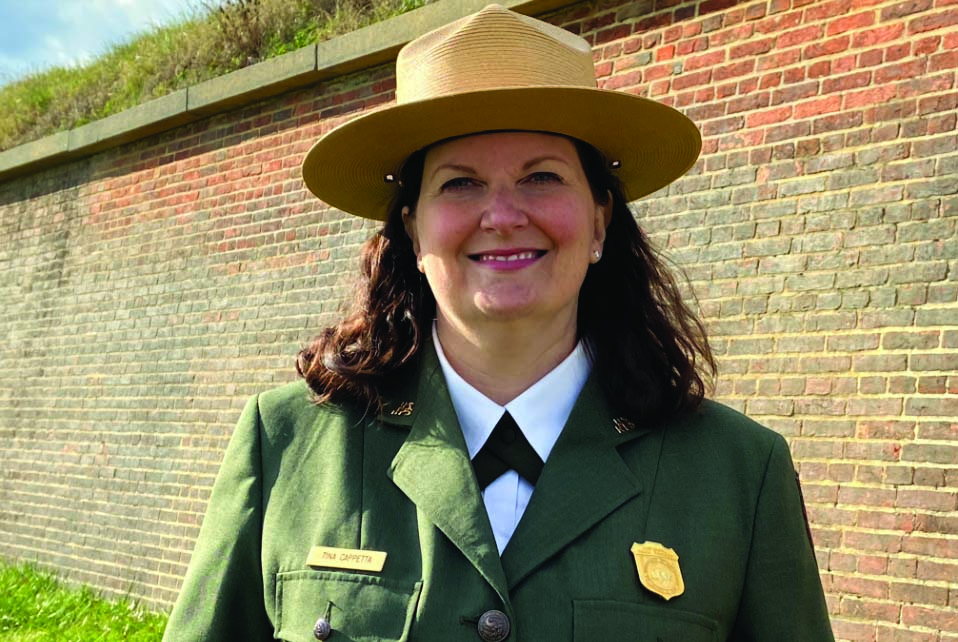 To celebrate the 50th anniversary of the C&O Canal becoming a National Historical Park, we are featuring 50 Canal Stories throughout 2021. Each story will take a look at a person's relationship with the C&O Canal. Whether an NPS ranger, a volunteer, or a visitor, everyone has a story to tell about the canal! If you want to share your story, submit it to us at the link here, email it to us at [email protected] or post it on your social media feeds with the hashtag #MyCanalStory.
Tina Cappetta, Current Superintendent of the C&O Canal National Historical Park
C&O Canal Trust: You've just passed your one year anniversary as Superintendent of the C&O Canal, and it has been an extraordinary year. What have you learned about the C&O Canal community during that time?
Tina: ​The Canal community is broad and committed with varying interests – and very passionate. Whether I am talking to historians, anglers, birders, cyclists, neighbors, educators, partners, you name it – the common theme is how much people care about the long-term protection of the park and the role it plays in our larger communities.
C&O Canal Trust: You served as the C&O Canal's Chief of Resources from 2002-2004. What are the major changes you have noticed since you were last on staff here?
Tina: ​I see a partnership program that has grown and flourished in those nearly 20 years, and while I still see excellence in the park staff, I see a significant decline in the number of that staff.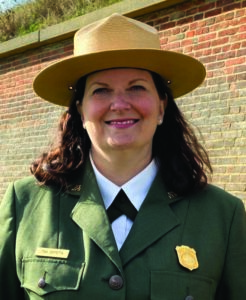 C&O Canal Trust: What are your goals for the Canal in the next few years?
Tina: ​I am focused on trying to make sure we grow our staffing capacity and that employees have what they need to do their jobs safely. There are some important "back to basics" things we want to accomplish in caring for our visitors and resources, in addition to capitalizing on some of the big funding opportunities that may present themselves through the Great American Outdoors Act and other funding streams.
C&O Canal Trust: On a personal level, what is your favorite thing to do on the canal? Do you have a favorite spot?
Tina: ​This is not a political answer, but I don't know the canal well enough yet to say I have a favorite spot. Every time I am in the park I see something new, which is in part why I like it so much – the variety of resources and things to see, do, and learn.
C&O Canal Trust: What does the canal mean to you?
Tina: ​That's an interesting question. It is obviously an engineering marvel and a monument to vision and perseverance. As a relatively new neighbor to the canal, I have discovered it is my oasis when I am stressed (ironically often about work), and it brings joy to my doorstep with a diversity in birds that we had not known before. I carried babies in front and back packs when I was here before, and now I walk with them as young adults, enjoying the time together that the towpath offers.