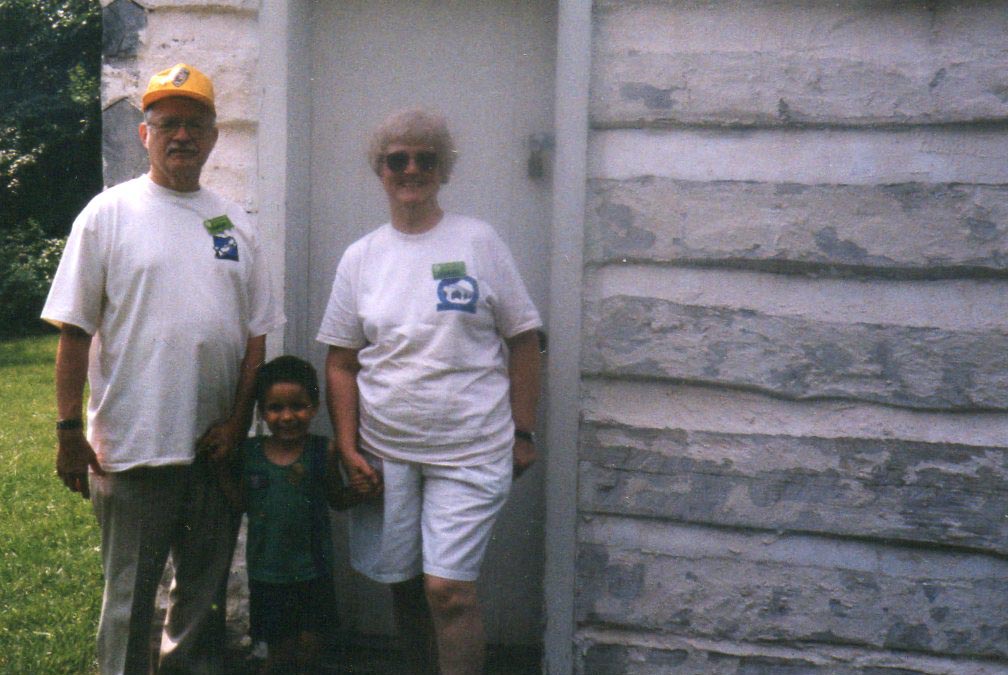 To celebrate the 50th anniversary of the C&O Canal becoming a National Historical Park, we are featuring 50 Canal Stories throughout 2021. Each story will take a look at a person's relationship with the C&O Canal. Whether an NPS ranger, a volunteer, or a visitor, everyone has a story to tell about the canal! If you want to share your story, submit it to us at the link here, email it to us at [email protected] or post it on your social media feeds with the hashtag #MyCanalStory.
C&O Canal Trust: Tell us your canal story!
Linda Perry: Is there is a national treasure in my backyard?  Yes.   "The Chesapeake and Ohio Canal has been described as one of this country's loveliest failures," writes Elizabeth Kyle in her book, "Home on the Canal."  The canal began building in 1828 and 184.5 miles were completed until the money ran out.  It parallels the Potomac River.  But, alas, the canal was never able to surpass the railroad; the canal was expensive costing $14 million in 22 years.  It resulted in misery, hardship, the death of thousands of the immigrants who built the canal with its exquisite stonework of aqueducts, tunnels, bridges, locks and the canal.
The C&O Canal is lovely.  I enjoy its peacefulness when I look at the pastoral serenity of sycamores, oaks, maples, and birch, walnut and poplar trees.  I meditate when I look at the beautiful wildflowers with their vivid colors and varieties.  This picture is as picturesque as any portrait of the most skilled painter.  
The canal is filled with living animal life:  squirrel, groundhog, white-tailed deer and it is a bird's paradise with its Baltimore Oriole, robin, cardinal, scarlet, woodpeckers, flinches, and thrushes.  It even has owls.  The shining blue-grey luster of the Potomac River with the sounds of water hitting the shoreline is a treat to hear and see.  To me, it is relaxing to delight in the C&O Canal's beautiful scenery and quietness.  
I have biked the entire canal several times and walked parts.  In 2004 I participated in the five year walk by the C&O Canal Association.  For years one project I had with my husband was keeping Lock House #76 open for visitors.  I was able to tell visitors who were hiking or biking the history of the canal.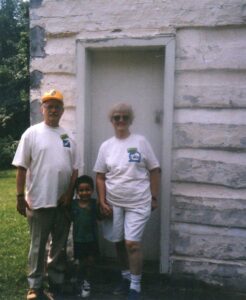 Personally, I have fed and slept riders of the canal.  My most memorable incident was one in which it had been a cold, rainy week with a potential tornado.  I had taken off work to have a root canal fixed, so I was not available for my husband's frantic phone calls.  He brought six dirty, drenched adults who were riding the canal to spend the night at our house.  I was astounded to see our house filled with six wet strangers.  I was in no shape for fix supper, so one of the men treated our entire group at Tony's, our local pizza joint.  Fortunately, I had enough towels and sheets to provide for these unexpected bikers.  Miraculously, the hot water heater co-operated so everyone got hot showers/baths.
Additionally, a friend and I walked the towpath almost every day for exercise until the virus.  I rejoice that we live three blocks from the canal.  It is a favorite.   To me, the C&O National Historical Park may have been a dismal failure financially, but its loveliness is a national treasure that I treasure.    
C&O Canal Trust: Tell us your canal story!
Tom Perry: Many years ago, or so it seems, I was able to combine my love of biking with my service as a Lutheran minister as I led the youths of Mar Lu Ridge Summer camp on the l84.5 miles of the C&O Canal National Park. We enjoyed camping out in nature and learning about our history together. One of our favorite stops was, of course, Williamsport. The long-retired keeper of the lift lock there was Harvey Brant who enjoyed telling about what it was like living in the lock house and across the street after the canal closed in 1924.  Another welcomer was Sue Ann Sullivan, whose house was adjacent to Byron Memorial Park and who would ask what she could do to help us.  Year after year I would seek her out and enjoy her company.
Thirty Five years ago in retirement my dear wife, Linda, and I were ready to find our own house somewhere in Western Maryland, and you know what place came to mind, so every Friday we took off and looked.  In 1984 we moved onto Conococheague Street in Williamsport very happy. I looked up Sue Ann Sullivan, who said to me: "Well, isn't it about time you joined?"  "Joined what" said I. "The Canal Association of course". She was right and I became a member. I have served  as a Level Walker, president, and the chair of a committee whose purpose it was to push for the repair of the Big Slackwater section east of Williamsport.  It was in such bad repair that bikers had a five mile dangerous detour. We were successful and rejoiced when the whole towpath once again was useable.
Now as we celebrate 50 years of our canal being a National Park I am rejoicing in what a treasure we have in "our back yard"  I am still encouraging people, old and young to get out there with me.  I just gave a free membership to a younger biking buddy!