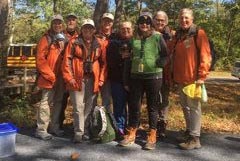 To celebrate the 50th anniversary of the C&O Canal becoming a National Historical Park, we are featuring 50 Canal Stories throughout 2021. Each story will take a look at a person's relationship with the C&O Canal. Whether an NPS ranger, a volunteer, or a visitor, everyone has a story to tell about the canal! If you want to share your story, submit it to us at the link here, email it to us at [email protected] or post it on your social media feeds with the hashtag #MyCanalStory.
Holly Lambert, Physical Education Teacher
C&O Canal Trust: Tell us your canal story!
Holly: What started out as an idea to connect kids to nature through physical activity turned into an annual school hike on the C&O Canal for our Physical Education students. Over the last 17 years with the help of various C&O Rangers and Canal Corps Teachers, I estimate that we have hiked the Canal Towpath with over 3000 students in grades 2-5. With a focus on lifetime physical activities and an exploration of local resources, students research Canal history, biology and geography as they participate in a pre-hike jogging/walking program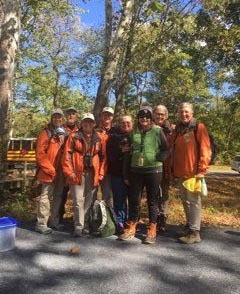 at school. Students "travel" the C&O map as they log their miles. The program culminates with a 3 mile hike along a stretch of the towpath where C&O Rangers and Canal Corps Teachers help students explore the trail. I am thankful to all the C&O Rangers, Educational Coordinators and Canal Corps Teachers over the years who have helped make this possible for our kids!
In the spirit of Justice Douglas…"I wish PHYSICAL EDUCATION STUDENTS…would take time off and come with me. We would go with packs on our backs and hike the 3.1 miles to Antietam Creek."