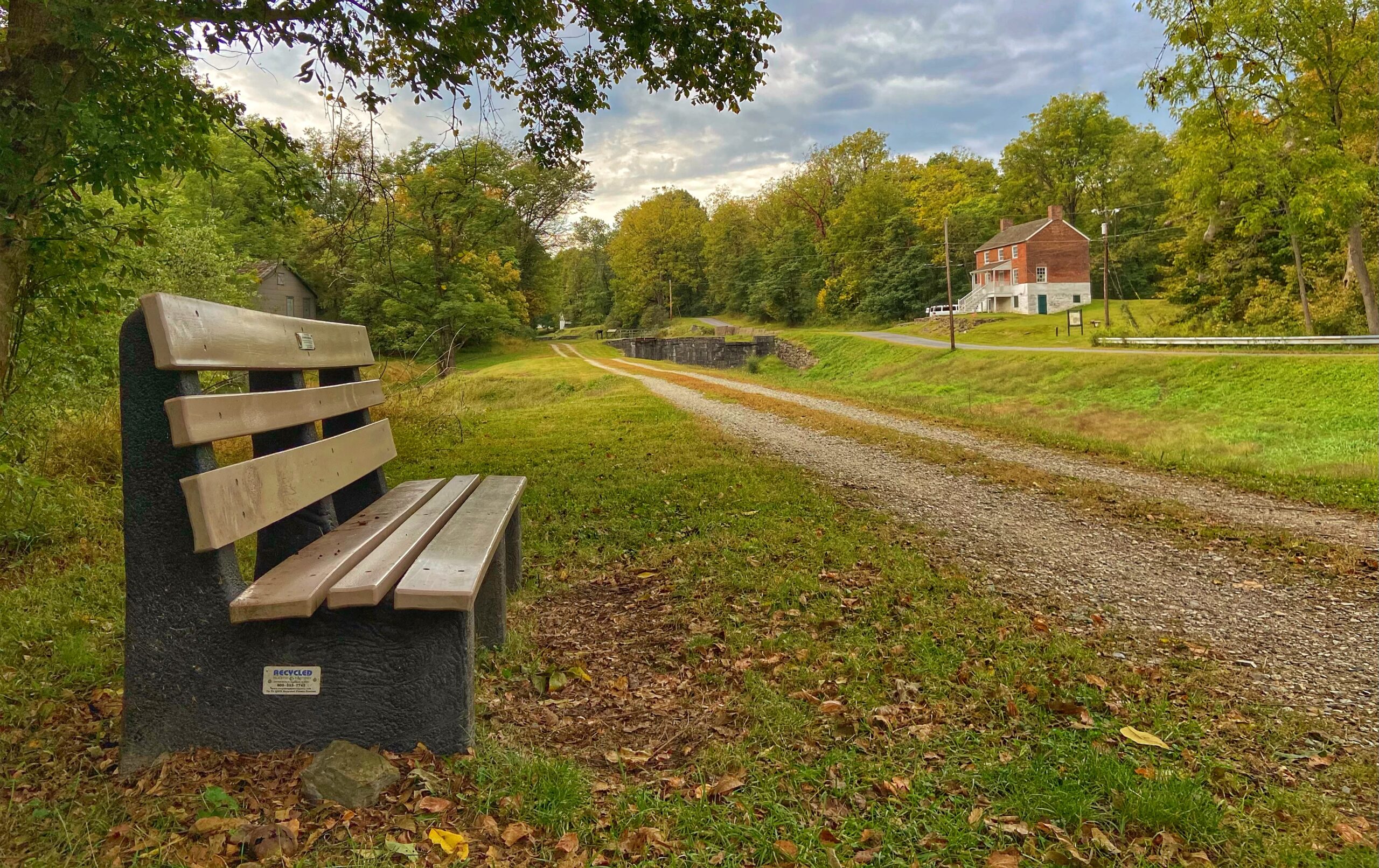 Four Locks (MM 109) near Clear Springs, Maryland by Nicholas Clements
1. Plan Your Stay With Canal Quarters
Spring is here, and what better way to celebrate Maryland Day than to plan your stay with Canal Quarters! Not only do you support the C&O Canal Trust, but you are immersed in the nature and history of one of the most popular places to visit in the state of Maryland, the C&O Canal National Historical Park. Visit our page here to plan your stay today.
2. Bike, Hike, or Ride on the C&O Canal Towpath
It is a beautiful day to hit the towpath! Why not enjoy the budding of spring on Maryland Day by biking or hiking the towpath? Visit Great Falls this weekend and revel in one of the most beautiful, local places in Maryland. Need help planning your visit? Download our Explorer Mobile app here!
3. Visit and Support Local Canal Towns
If you ever have the desire to do something a little different, take a road trip and visit your local canal towns! Maryland is home to many picturesque small towns with plenty of activities to do with family and friends. Plan your visit at these Canal Towns today.
4. Participate in Maryland Day Activities
Maryland Day can be every day! This weekend, the celebrations continue. You can participate in various Maryland Day festivities by visiting Maryland Tourism here.
5. Show Off Your Maryland Pride By Wearing C&O Canal Trust Apparel
What better way to celebrate Maryland and the Park than by wearing towpath apparel? Get your Route One and C&O Canal Trust sponsored merchandise by visiting the link here.