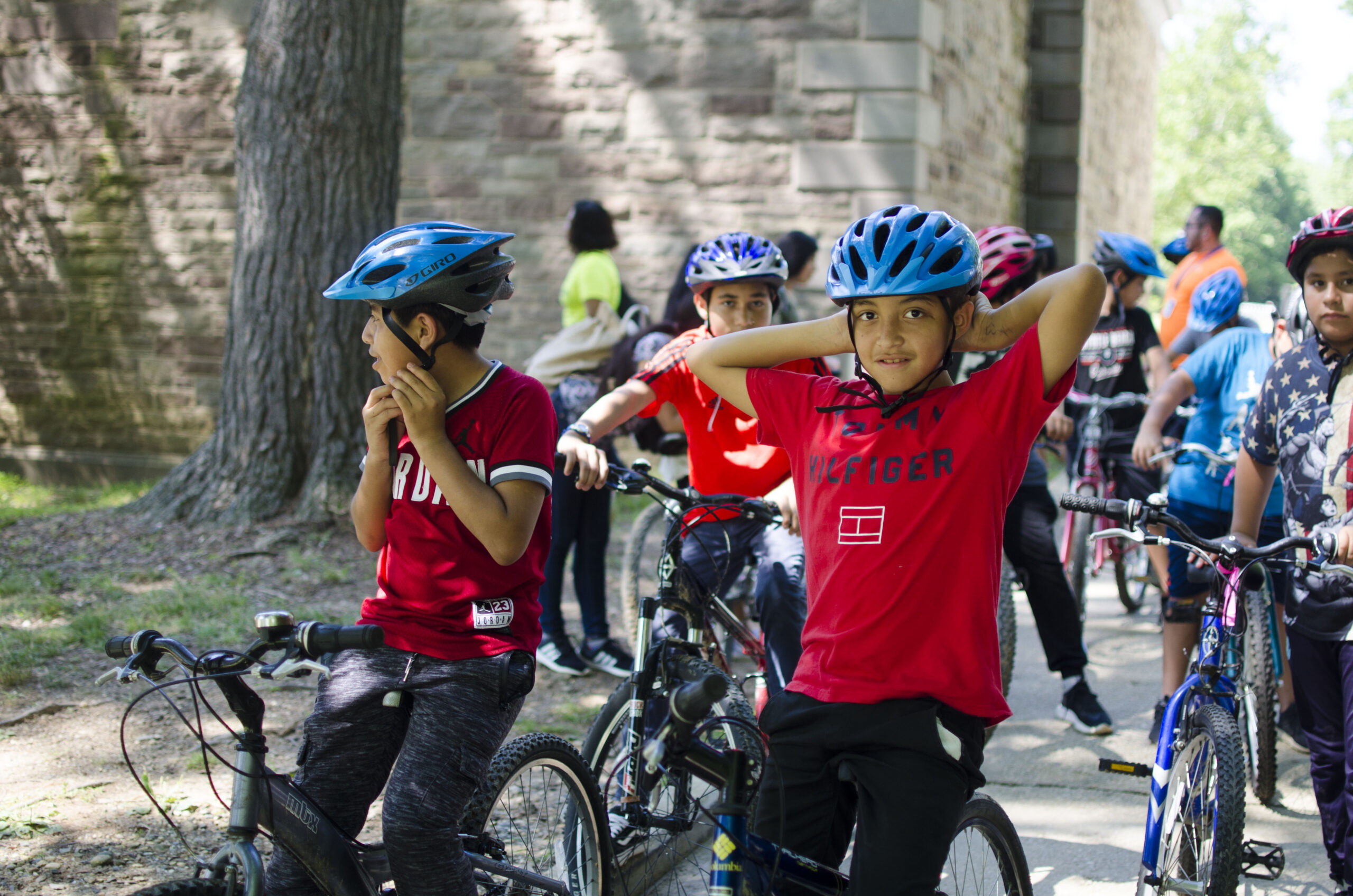 Latino Conservation Week 2019 by Trust Staff
Canal For All programming will be coming to Washington County, Maryland, thanks to a new $20,000 grant from the Cornelia Cogswell Rossi Foundation. Started in 2017, Canal For All is the C&O Canal Trust's outreach program targeted at engaging youth from communities currently underrepresented in the C&O Canal National Historical Park's visitation and helping them overcome barriers to their participation in Trust and Park programs.
The program is currently operating only in Montgomery County. The Rossi grant will enable Trust staff to replicate Canal For All programming in Washington County, with funds covering program implementation, supplies and materials to support in-Park programming, and staffing. 
Washington County, which houses 42 percent of the C&O Canal, already sends all of its fourth grade students to the Canal for a day of STEM (science, technology, engineering, math) lessons as part of the C&O Canal National Historical Park's award-winning Canal Classrooms program, which the C&O Canal Trust supports financially. The new Canal For All program will focus on youth of all ages from economically underprivileged families, providing them with diverse experiences they would not have as part of a structured classroom field trip: chances to stay in a lockhouse, go for a bike ride or hike, learn about flora and fauna, and explore National Park Service (NPS) careers. 
The pilot program of Canal For All, launched in Montgomery County in 2017,  has seen the Trust partner with organizations to bring over 500 African American and Latino youth to the C&O Canal for recreational, volunteer, and educational activities. In the summer of 2019, we added a work component, hosting Conservation Jobs Corps (CJC) who worked in the Park with NPS maintenance staff to acquire job skills and learned how they might obtain a career in the NPS.