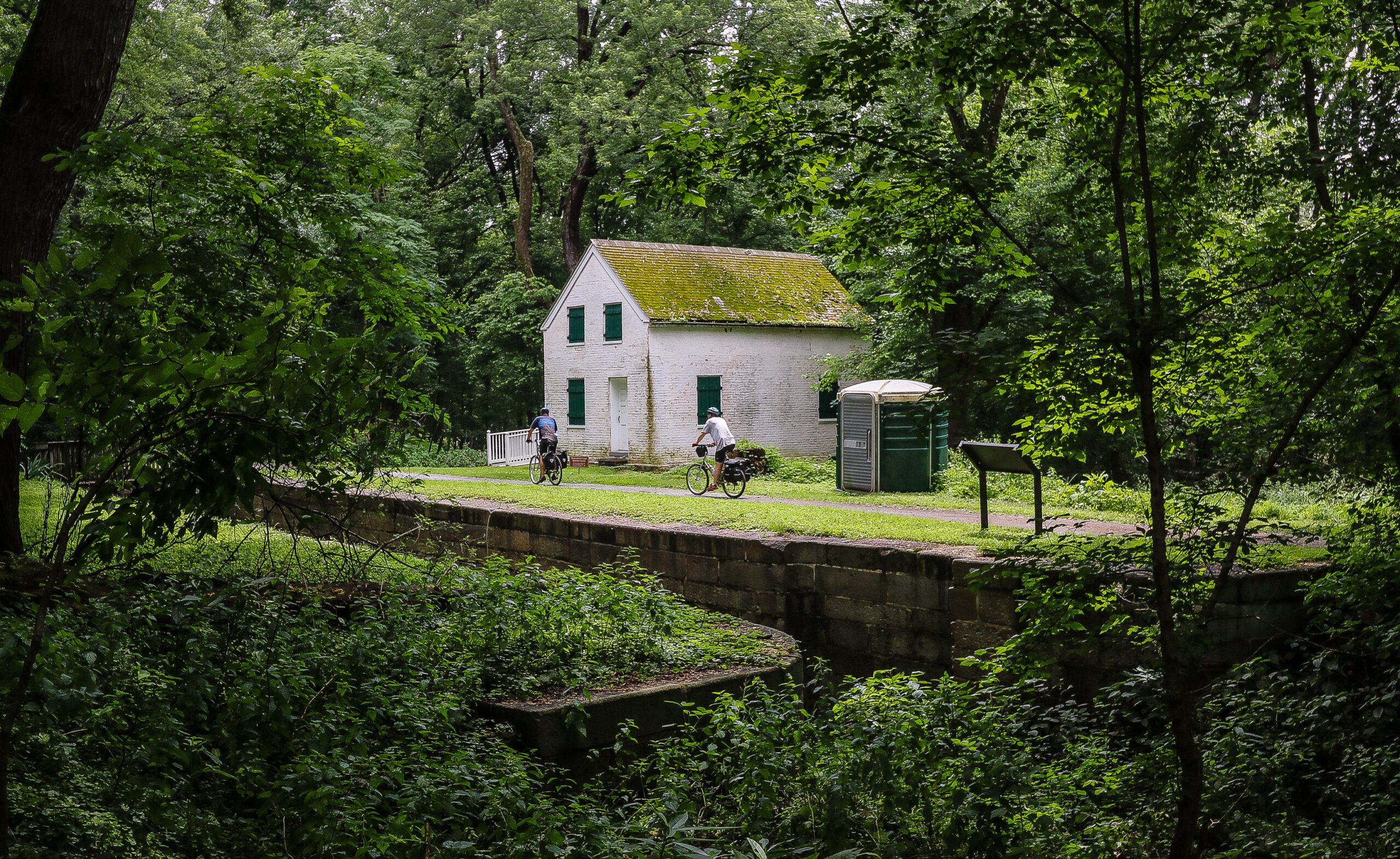 Lock 28 at Point of Rocks by Paul Graunke
Lockhouse 28, located in Point of Rocks, MD, is one of the rustic gems in the Canal Quarters program.  Our most remote lockhouse, this piece of history is only accessible by way of the towpath. Visitors can enjoy a  tranquil overnight stay with just a short hike or bike ride from the Point of Rocks parking lot.
The upkeep and preservation of these historic resources take a small army of dedicated people to ensure their availability for future generations.  Most recently, the National Park Service replaced decking on the side porch.  The decking was showing signs of deterioration, impacting the safety of visitors accessing the lockhouse.  Aaron Weiland, preservationist for the C&O Canal National Historical Park, replaced the decking with treated lumber to prevent future damage and provide long-lasting, safe access.  Prior to this replacement, the deck was last rebuilt in 2010 with an ADA accessible ramp to the first floor entry.  
Deterioration of the decking could be from a number of culprits, including bug infestation and moisture.  A bug infestation common with natural wood products is the powderpost beetle. Powderpost beetle is a term used to describe several species of small insects that reduce wood to a flour-like powder.  These grub-like larvae inflict damage by creating small tunnels as they feed though the interior of wood, leaving behind a powdery residue.  Fumigation and insecticide application sometimes keep these villains at bay, but replacement of the infected wood truly remediates the problem.  
Click here to reserve your Canal Quarters overnight stay!