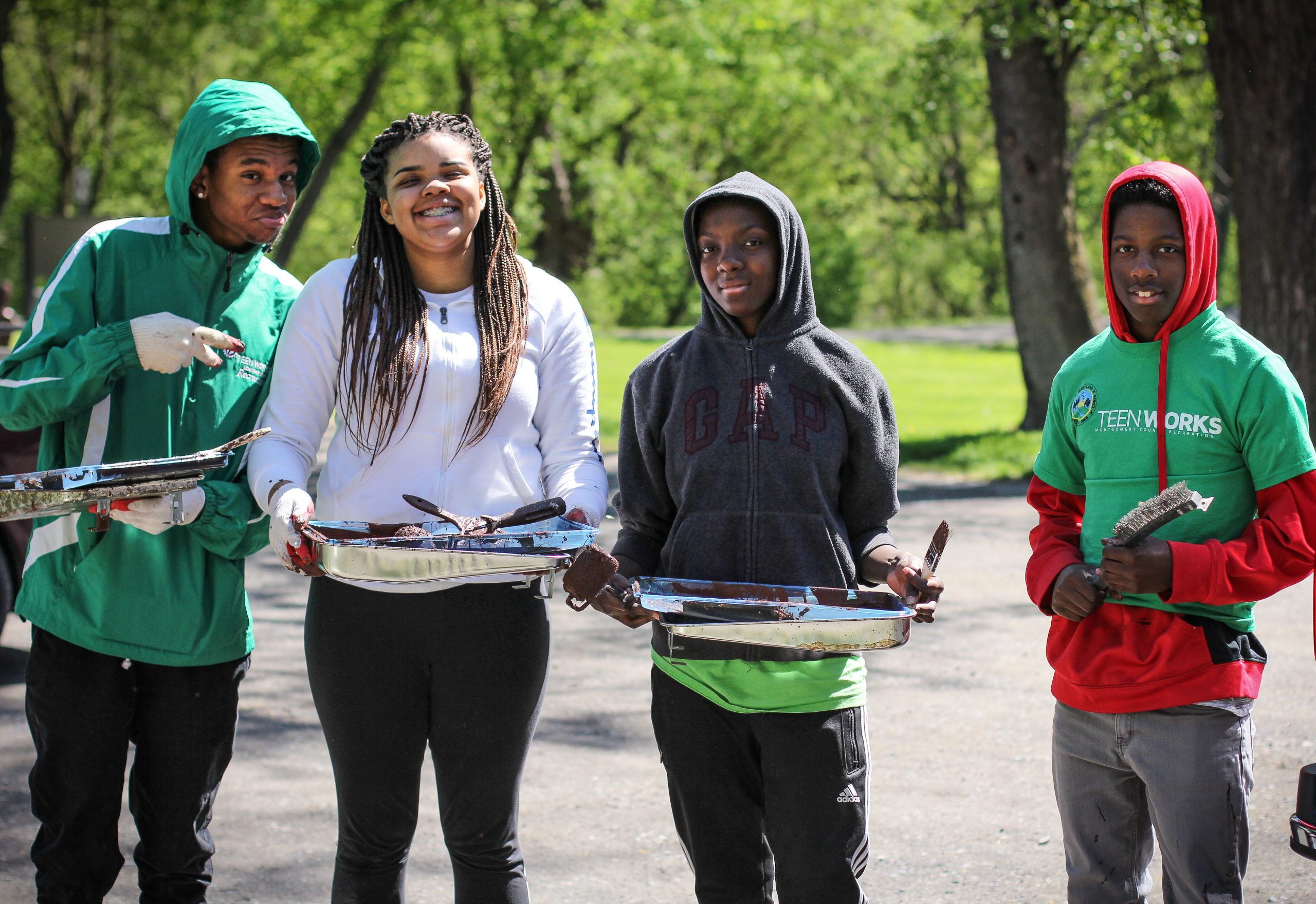 In October of 2016, almost four years ago, the Canal for All Pilot Phase was launched thanks to a grant provided by the National Environmental Education Foundation (NEEF) and the Kendeda Fund. The two-year pilot initiative focused on connecting African-American and Latinx communities in Montgomery County with the C&O Canal National Historical Park (NHP) through the themes of work, play, learn and serve. 
Throughout those two years, the C&O Canal Trust formed ten new partnerships with local government, nonprofits, and businesses, and provided access to the park through fee-free overnight experiences and recreational programming. Read more about the launch of Canal for All and its efforts to engage underrepresented audiences here and here. 
In 2018 the Trust received a $19,000 grant from the Montgomery County Council to launch a Conservation Jobs Corps (CJC) program. The program was implemented in the spring of 2019 in partnership with the Montgomery County Department of Recreation's TeenWorks program and the Maryland Department of Natural Resources. The season began with crew of youth volunteering in the park on select Saturdays to work on maintenance and beautification projects. Then, from July of 2019 to early August, CJC crews were employed to provide valuable help with park maintenance projects, and were instrumental in helping the park recover from severe flooding events in Great Falls and the surrounding area. Program participants were exposed to a variety of projects, while also having the opportunity to engage in recreation throughout the park. CJC members also participated in the Trust's 2019 Canal Pride events. Read more about the CJC here. 
Throughout 2019, the Trust also continued programming with its other partners including Identity Inc. and Community Bridges. Youth from Identity Inc. were able to experience the park through a variety of activities during Latino Conservation Week, and two groups of girls from Community Bridges were given a free overnight stay in Lockhouse 6 accompanied by a mini-lesson from a Canal Classrooms teacher. 
Looking ahead to the next phase of Canal for All, the Trust plans to continue relevant programming with our partners, foster existing partnerships and seek out new ones, and look for opportunities to expand the Canal for All initiative into other counties and communities. The Trust is also committed to weaving the values of diversity, tolerance, and inclusion into all aspects of our work and increasing the cultural competency of our organization and the C&O Canal NHP.