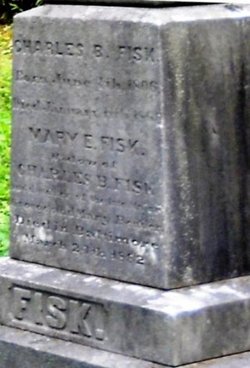 Written by Karen Gray- C&O Canal National Historical Park Historian
Charles Bezaleel Fisk (June 14, 1806–Jan. 11, 1866) is the only C&O Canal engineer who served throughout the construction period, being hired as a mere assistant engineer in 1828, rising to the position of chief engineer in April 1837, and leaving the canal in 1852. Fisk's name is on the builders stone in the middle of the berm parapet of the Monocacy Aqueduct, the keystone of the upstream portal of the Paw Paw Tunnel, and the C&O completion obelisk beside the Wisconsin Avenue bridge over the canal in Georgetown on the NW side.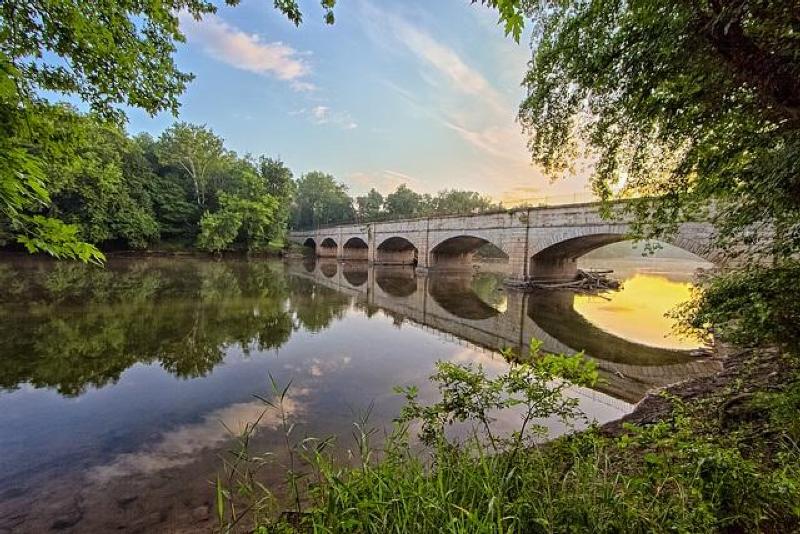 Monocacy Aqueduct by Steve Dean: Fisk's name can be found builders stone in the middle of the berm parapet on the aqueduct
Fisk left the company for a six month period from Oct. 1840 to April 1841, when he, along with a number of top company employees, resigned in protest to the excessive use of script. Fisk and most of the others were rehired in Apr. 1841 when Maryland appointed a new canal company president and board of directors and prohibited the further use of script.
A graduate of Yale with highest honors, Fisk began as a mere assistant engineer in 1828 on the sections from Seneca to the Monocacy. He oversaw the repairs of Dams 1 and 2 in 1833 and oversaw the operation of the operating canal between Georgetown and Dam 3 until 1835 when he was put in charge of the construction between Dams 4 and 5 in 1835. In that year he clashed with senior engineer Thomas Purcell (who resigned shortly after) over the lock foundations.
Fisk was the defendant in an 1843 case before the U.S. Supreme Court [McKenna v. Fisk, 42 U.S. (1 How.) 241 (1843)]. It concerned a legal technicality that arose in a lawsuit brought against him by Bernard McKenna regarding the destruction and/or removal of property valued at $2,000 and including 1,000 gallons of "spirituous liquors". The action had occurred in Sept. 1839 during a period labor violence in the vicinity of canal construction at the Fifteen Mile Creek, and involved a store or tavern shantee being operated by McKenna. The Supreme Court's opinion was ultimately in Fisk's favor.
Fisk is buried in Georgetown's Oak Hill Cemetery in plot Corcoran, Lot 26. After his marriage to Mary Elizabeth Bender, the daughter of Major George Bender, U.S. Army, in 1837, he and his family resided in the District of Columbia. They had eight children, although only two girls survived infancy.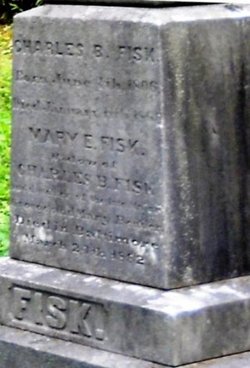 Fisk's grave memorial stone in Georgetown