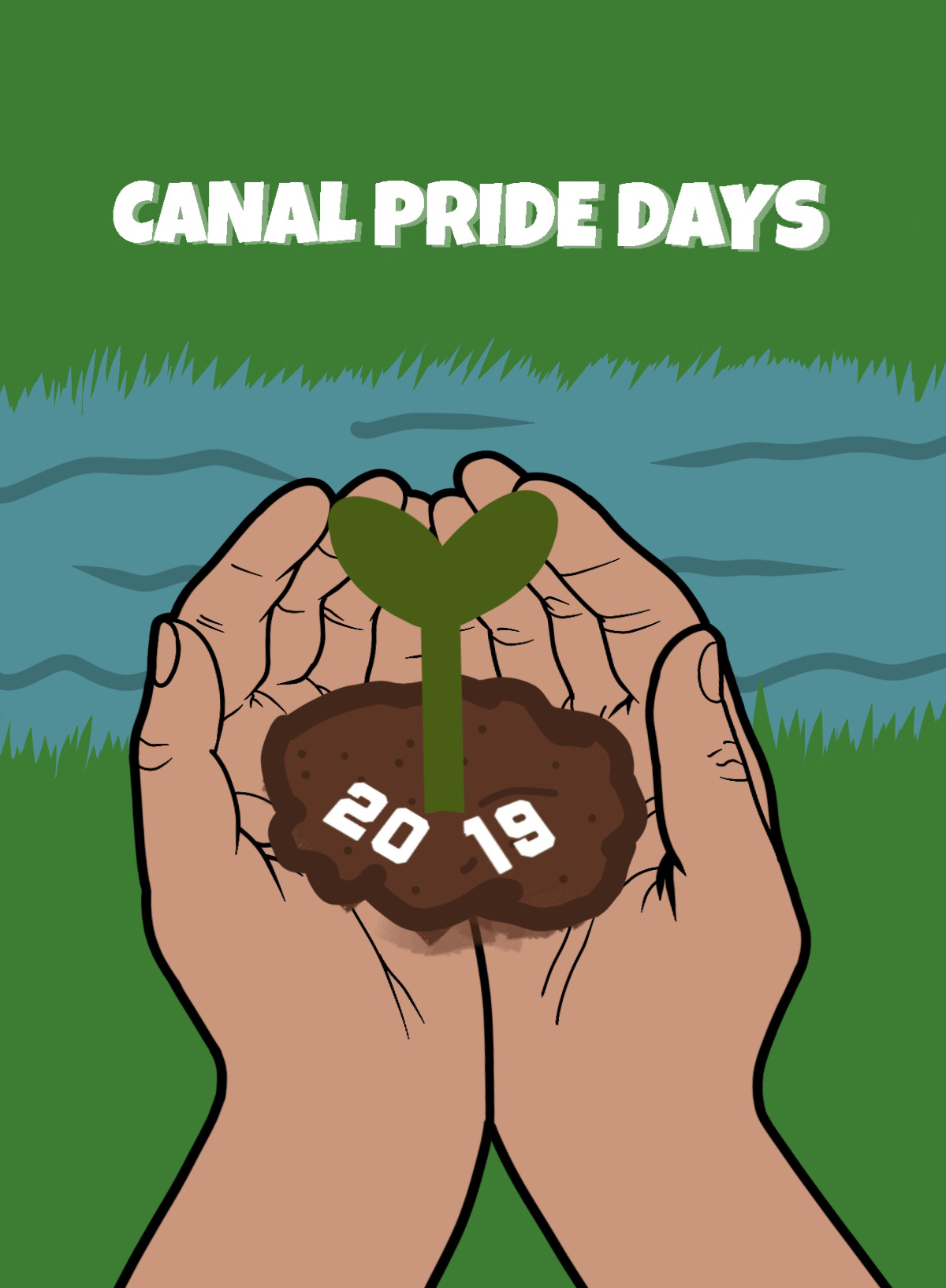 Each year, the C&O Canal Trust welcomes spring with our annual Canal Pride Days. These public events draw hundreds of volunteers from the community and allow Canal lovers to help ready the Park for the busy season by tackling a variety of preservation and maintenance projects.
Events this year were held in Great Falls, Williamsport, and the Paw Paw Campground. Volunteers assisted with removing graffiti, trash, and invasive plant species; improving campgrounds and picnic areas; planting grass seed; and repainting historic structures.
Celebrating their twelfth year, Canal Pride Days are the Park's largest public volunteer events. "Our public Canal Pride Days events bring the community together to care for their local national park," C&O Canal Trust President Robin Zanotti explained. "Volunteers are able to get their hands dirty in a way that benefits the C&O Canal and its 5 million visitors."
This year's Canal Pride projects helped to mitigate damage and the maintenance backlog that arose during the shutdown. "We are still dealing with significant damage in the Park from multiple flood events in 2018 that needs to be addressed," said the Trust's Director of Programs and Partnerships, Becky Curtis. "The need for volunteer assistance this spring was substantial, and we were thrilled that the community came out to join us and show their love for the C&O Canal."
We want to express our most sincere appreciation to our Canal Pride Days sponsors: REI, Guest Services, Inc., David and Page Dekker, M&T Bank, Friends of Historic Great Falls Tavern, FedEx Ground, Minkoff Development Corporation, Younger Toyota, Clark Construction, and Keller Stonebraker Insurance.
Again this year, the C&O Canal Trust held an artwork contest for Canal Pride. Artist Jordan Mansaray's winning design, shown below, was featured on this year's Canal Pride Days shirts worn by volunteers.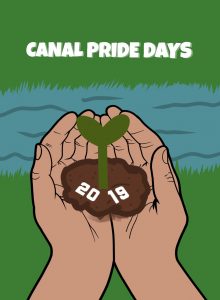 Our Canal Pride work doesn't end with these public events, however. We welcome corporate and community groups for private events all year. These groups take on a variety of projects to beautify and preserve spots up and down the Park.
If your group would like to volunteer for a Canal Pride event, visit our website at www.canaltrust.org/pridedays.
To see photos from this event, go to our Facebook page HERE or to our Flickr page HERE