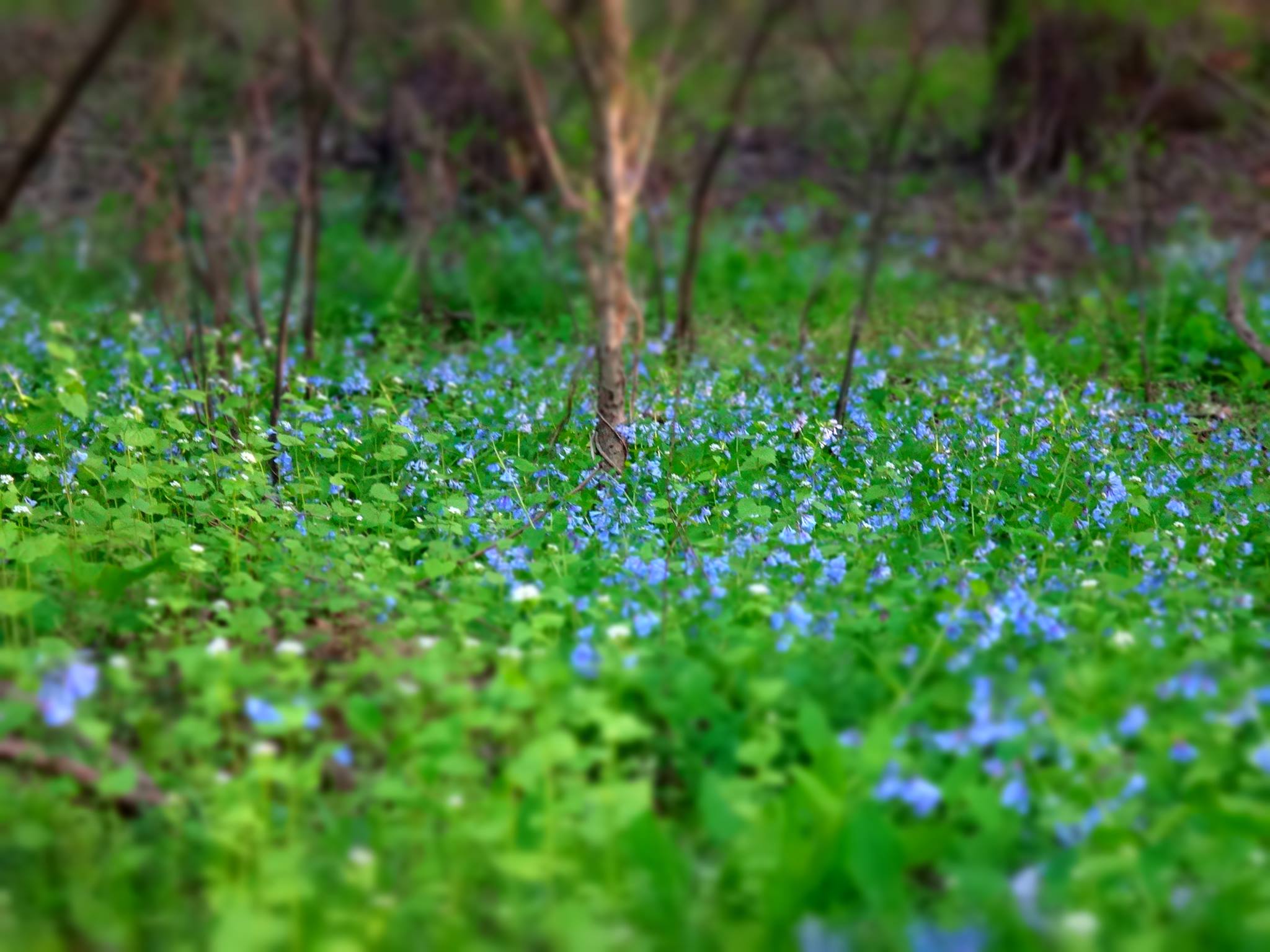 March and April are the months to make a visit to the C&O Canal towpath to search for Virginia Bluebells (Mertensia virginica).
These gorgeous blue flowers create wonderful patches of color along the towpath and are a welcome sight for those who are tired of the dreary winter weather.
In some areas they are just now starting to show their buds and a little bit of color. Over the next few weeks they will burst fully into bloom and result in a colorful treat for anyone who passes by.
We've gathered some of the wonderful photos that we have in our files from our monthly photo contest entries of the beauty of this springtime flower. Enjoy the show, and then make a plan to visit the towpath and see them in person in all their glory over the next several weeks.