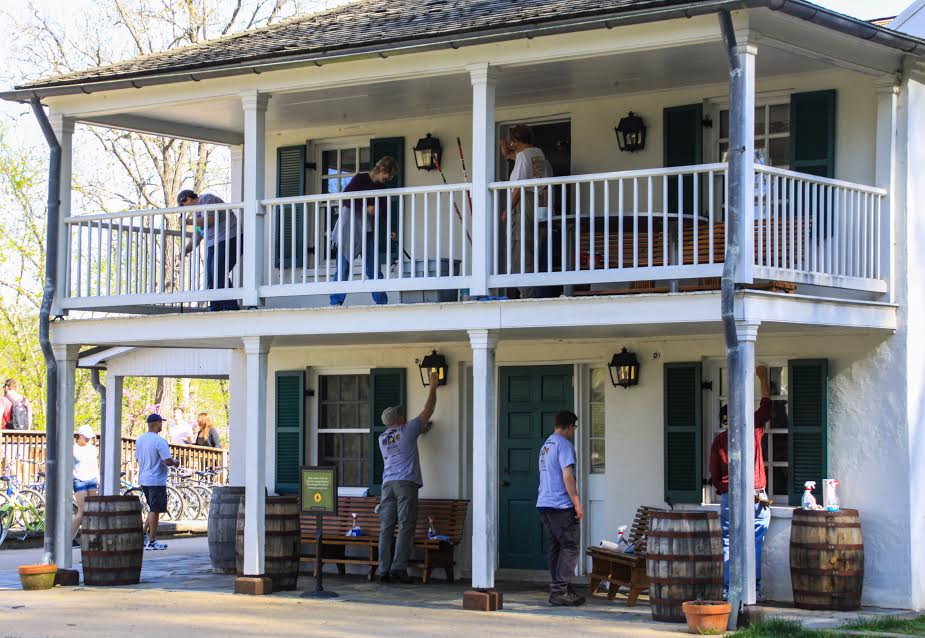 We are looking for volunteers to help us in the Park during our 10th annual Canal Pride events, the largest volunteer events in the C&O Canal National Historical Park each year! We hope you will make plans to join us to help spruce up the Park for the upcoming season.
The events are as follows:
Saturday, April 22, 9 a.m. – 12 p.m. – Great Falls
Saturday, April 29, 9 a.m. – 12 p.m. – Williamsport
Saturday, May 6, 9 a.m. – 12 p.m. – Brunswick
Activities include:
Pruning vegetation
Pulling invasive plants
Painting historic buildings and benches
Repairing and painting picnic tables
Planting, mulching, and raking
Much more!
Registration is required, so please sign up here:
https://www.canaltrust.org/2017-canal-pride-days-sign-up/
A special thank you to our sponsors:
REI
NEEF
M&T Bank
Guest Services, Inc.
Community Foundation of Frederick County
Friends of Historic Great Falls Tavern
Poole Law Group
Lafayette Federal Credit Union
Younger Automotive
Todd and Tracey Bowman