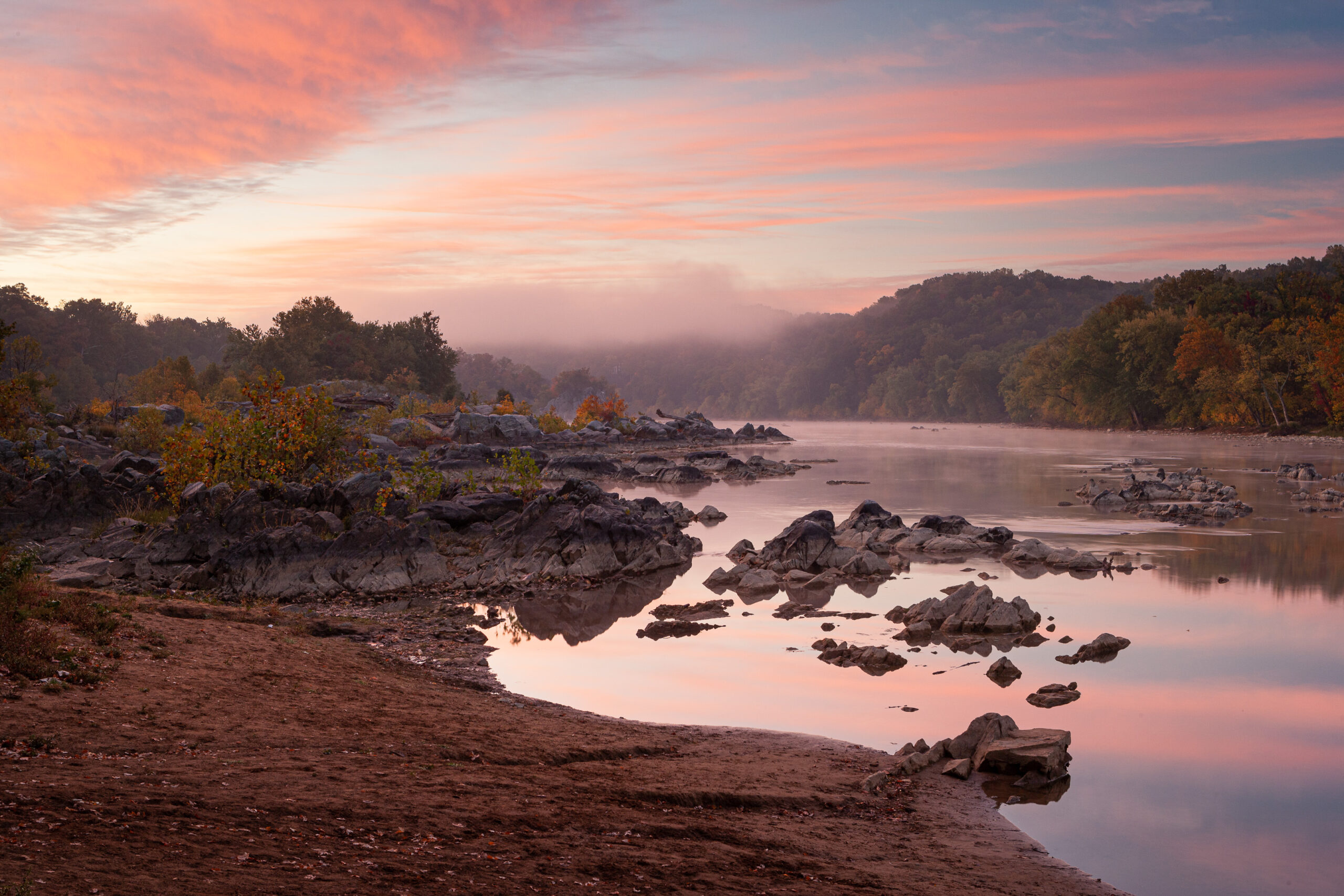 Roy Sewall, a founding leader of the C&O Canal Trust and a masterful photographer, passed away on January 17, 2023. Most people in our canal community are familiar with Roy through his beautiful photographs, shared widely by the Trust over the past 15 years.
"I became a serious photographer in 2001," Roy wrote on his website, www.roysewallphotography.com. "I started with the Potomac River and the C&O Canal, and they were the subjects of my two books in 2005 and 2009. This area became a part of me forever."
Not everyone knows that Roy was the first chairman of the Trust Board of Directors, serving the organization from 2007 to 2010. "He was the person I relied on the most when we were launching the Trust," said Matt Logan, former president of the Trust. "He was the perfect partner."
Roy shared many of his photographs with the C&O Canal Trust. They capture the beautiful scenery along the C&O Canal and our unique Canal Quarters program. "A Sewall photograph was distinct and perfectly taken," said Francis Grant-Suttie, vice chairman of the Trust's Board of Directors, who was fortunate to study photography with Roy.
We aspire to Roy's high standards as an organization and as canal enthusiasts. Roy's love for the C&O Canal will live on through the images he captured over the years. His family remains in our thoughts. You can read his obituary here.