Plan Your Visit Site Credits
The Plan Your Visit website would not have been possible without the help of many people:
FUNDING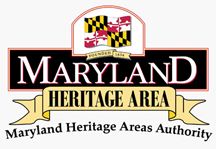 Maryland Heritage Areas Authority
Montgomery County Historic Preservation Council
STAFF
Project Manager: Heidi Glatfelter Schlag
Site Design: Michael Cermak, Cermak Technologies
Site Concept: Jenna Warrenfeltz
Director of Programs and Partnerships: Becky Curtis
Copywriters: Nicole Bruno, Melanie Draper, Brian Hayek, Christine Runion, Collin Campion
Content Management: Tim Haines
Photo Management: Melanie Draper
VOLUNTEERS
GPS Data Collection: Jim Tomlin & Potomac Appalachian Trail Club GPS Rangers
Photographers: Amy Allen, Carole Lewis Anderson, Christopher Berry, Kathy Bray, Doris Burns, Bud Cline, Dell Cline, MJ Clingan Photography, Deborah Culler, Fran Downey, Dana Drew, Andy Flaim, Lesley Flaim, Nancy Frost, John Gensor, Roger Hansen, Andy Harbert, Juli Haulman – Photography by Juli, Rebekah Haulman, Jennifer Hearn, Jon Howard, William James, Tigran Kapinos, Charles Kim, Tom Kimbis, Craig Kuhn, Joseph P. Laws, Maureen Lemire, Alison Little, Rebecca Loy, Suzanne Lugerner, Robin Lynn, Sean Matthews, Leah McDorman, David P. McMasters Photography, Nancy S. Mitchell, Kayla Portness, Nicolas Raymond, Brett Robinson -Eye of the World Photography, Randall Rodriguez, Ruth Taylor – Reflections by Ruth, Terry Rogers, James Rowan, Emilie Rowe, Tom Rubino, Bruce Saunders, Denise Schleckser, Kevin Schultz, Eric Schweitzer, Tori Stankan, Kathryn Stansbery, Henry Stiles, Alan Taylor, Jim Tomlin, Paula Tremba, Lucy Uncu, Johna Whetstone, Jake Wynn, Tina Yoder, Tom Keck, Potomac Appalachian Trail Club GPS Rangers.
SPECIAL THANKS TO
Robin Zanotti
Jane Neff
Julie Siler
Staff of the C&O Canal National Historical Park
Canal Towns Association
C&O Canal Trust Board of Directors
BIBLIOGRAPHY
Achenbach, J. (2005). The Grand Idea: George Washington's Potomac and the Race to the West. New York: Simon & Schuster.
Hahn, T. (2015). Towpath Guide to the C&O Canal. (Revised ed.). Harpers Ferry: Harpers Ferry Historical Association.
High, M. (2015). The C&O Canal Companion: A Journey Through Potomac History. (2nd ed.). Baltimore: The Johns Hopkins Press.
Website of the C&O Canal National Historical Park: www.nps.gov/choh