Date: Saturday, July 16, 2022
Time: 10:00am – 2:00pm
Location: C&O Canal National Historical Park – Great Falls
11710 Macarthur Blvd, Potomac, MD 20854*
Map link here. In Google Maps, search for "Great Falls Tavern Visitor Center."
*Note: This is the Maryland side of the river, not Great Falls, Virginia!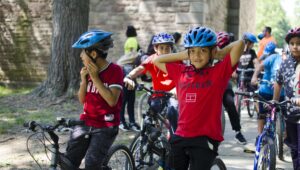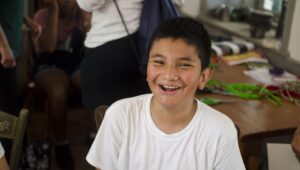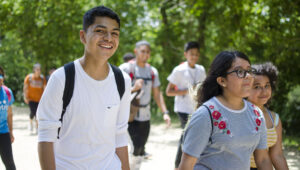 Directions:
When you arrive at the entrance fee booth at Great Falls, tell them park staff that you are with the "C&O Canal Trust event" or "Latino Conservation Week event." You'll be able to enter without paying the entrance fee.

Park anywhere, and walk to the picnic area next to the parking lot.

We will meet at the picnic tables next to the old white concessions building. You will see a "C&O Canal Trust" sign. You may ask the entrance fee booth staff to point out the concessions building to you, which will be visible from the entrance gate.

There are flush toilets up closer to the Tavern visitor center. Please visit those before we begin our program at 10:00am.
The Program:
Participants will be divided into small groups and will rotate through activity stations. Activities will include a craft, nature exploration, outdoor preparedness, and a hike.

There will be a lunch break in the middle of the program. Water and snacks will be offered at two activity stations, but participants should bring their own as well.

Activities will be geared toward fourth-grade youth and older. Younger siblings may join for the day, but childcare is not provided and young children may find the program very long. 

Participants should be able to sit, stand, take an easy one-mile hike on a flat, uneven trail with some roots and rocks, and climb a set of steep stairs up a hillside, roughly the height of two floors. The stairs will have handrails. Participants will only go up and come down these stairs one time.
What to Bring:
One signed

Media Release form (Spanish Version Here) per family residing in the same household. Each adult in the family must sign it, and children's names may be listed on the same form.

Sturdy, comfortable, close-toed shoes. Sandals and flip-flops are not suitable for this event.

Loose, comfortable clothing

One water bottle per person

Snacks as desired

Lunch per person

(Optional) Sun hat and sunglasses

(Optional) Sunscreen, insect repellant, chapstick
Weather Contingencies
Rain or storms predicted but not actively happening – program will go as planned, and we'll do as much as we can. The program may be modified as needed.

Thunderstorms happening – program will be delayed or cancelled. You will be notified via email. We will also leave an outgoing message at (240) 202-2625 x191. 

Rain happening – Trust leaders will determine the best course of action. You will be notified of a cancellation or delay via email. If you don't receive an email notifying you of these, the program will continue as planned.

Other unforeseen circumstances – You will be notified via email, and we will leave an outgoing message at (240) 202-2625 x191.