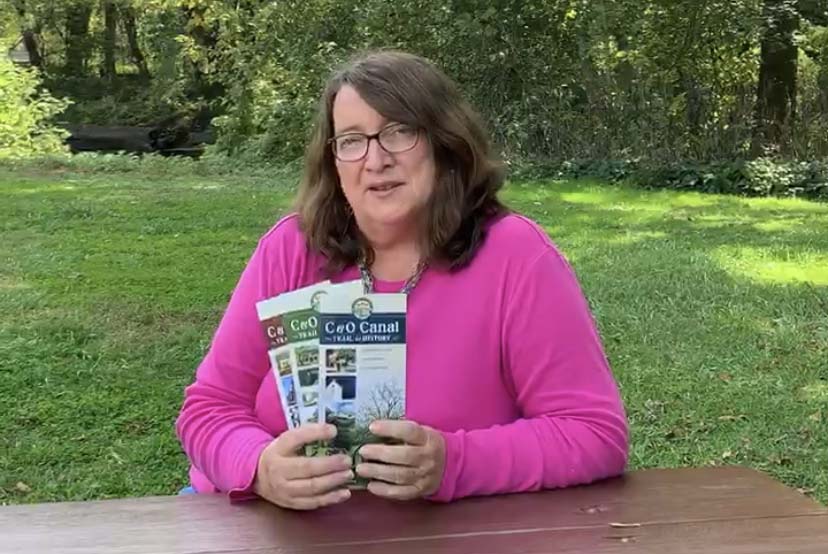 To celebrate the 50th anniversary of the C&O Canal becoming a National Historical Park, we are featuring 50 Canal Stories throughout 2021. Each story will take a look at a person's relationship with the C&O Canal. Whether an NPS ranger, a volunteer, or a visitor, everyone has a story to tell about the canal! If you want to share your story, submit it to us at the link here, email it to us at [email protected] or post it on your social media feeds with the hashtag #MyCanalStory.
Abbie Ricketts, Chairman of the Board of the Canal Towns Partnership
Abbie: My canal story begins long ago, even before the C&O canal became a national park, when as a small child, my father and mother began taking me camping on the Maryland side of the Potomac River along the towpath. In those days, my father could drive "Martha", our beloved old fishing car, on the towpath to our cabin or tent destinations as sections were once open to motor vehicles. The ride was a bumpy one.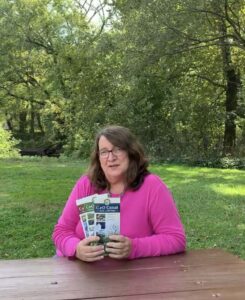 What wonderful times we had riding our bikes from our cabin at Brunswick to the Catoctin Aqueduct and back. Always was there something intriguing to see, something to hear, something to smell and something to imagine- how the canal must have looked when water once filled its basin. As a child, the canal was desolate to me in some ways, signs of its abandonment strongly present, a place lost in time. 
Fast forward to present day, I have come full circle and the old canal is now one of the most visited national parks. It no longer feels desolate and it's still keeping me busy!  Serving on the Board of the Canal Towns Partnership for nine years, I am currently the chairman. Every day I do something involving the canal, whether communicating with others on projects and ideas or working to promote tourism related economic development in our ten Canal Towns. In addition, I'm a member of the Programs Committee of the Canal Trust. I'm also proud to be a Canal Steward and worked recently to establish a program in Brunswick led by Smoketown Rotary Club.
When I'm not working in my family business or volunteering, I enjoy taking day long trips with my family to either end of the canal and visiting the towns and points of interest in between. There is so much to see and do and all of our towns are so charming and inviting. I'm content in my canal world which is for me is a symbiosis of my passion for small town revitalization, heritage based tourism, nature, and outdoor recreation.