In March and April of this year, the C&O Canal National Historical Park experienced a 49 percent increase in visitation over the same period in 2019, with 1.07 million visits logged by automatic counters at key access points in the Park — 352,700 more visits than in March and April 2019. But even as people have flocked to the Park for respite, they have also placed a great deal of stress on its infrastructure. Trash has accumulated, assets have been damaged, new graffiti defaces several historic structures, and regular spring maintenance has been deferred. 
As restrictions are lifted, the C&O Canal Trust will move quickly to support Park efforts to recover and prepare for what is expected to be continued high visitation in coming months as local residents defer summer travel. While the pandemic led to the postponement of the Trust's Canal Pride Days events, originally scheduled for April and May at four locations in the Park, we are planning a series of smaller volunteer projects to address both the maintenance backlog and new work created by the surge in Park visitation. We will be following state health guidelines to ensure that our volunteers and staff remain safe while working together in the Park.
Opportunities to sign up to volunteer will be posted once we are given the go-ahead to resume activities in the Park. You can also support this work by making a donation to our Canal Pride COVID-19 Recovery Fund.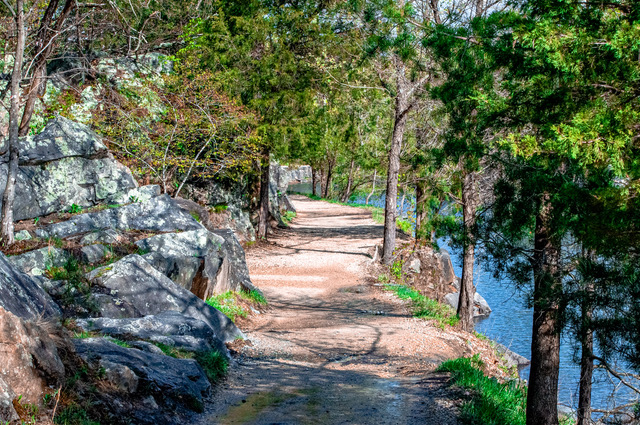 Photo: Towpath by Francis Grant-Suttie