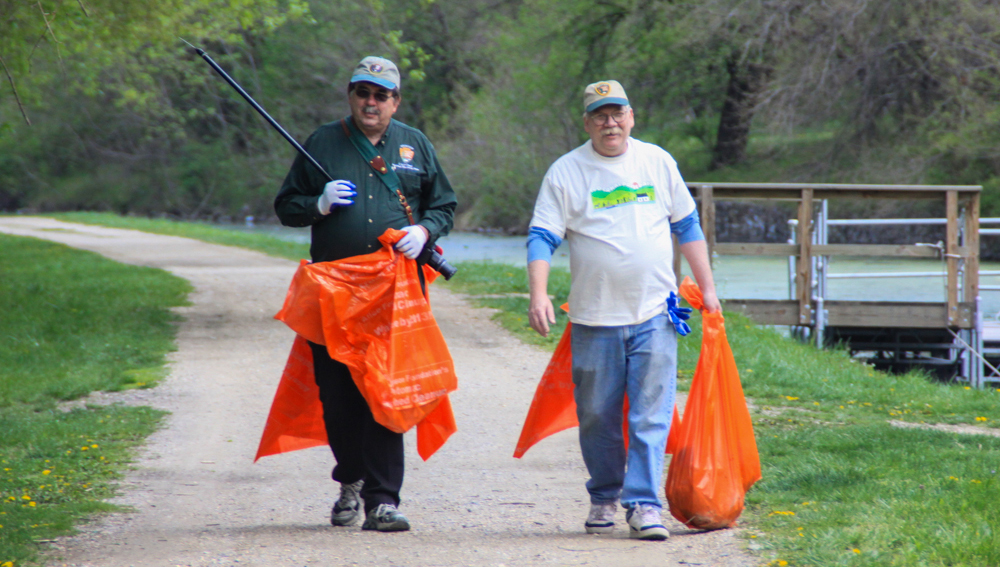 Entering its thirteenth year, Canal Pride is testament to the value of bringing volunteers, funding partners, and in-kind donors together to ensure that the C&O Canal National Historical Park (NHP) remains a safe and welcoming venue for all those who love the Park. Since 2008, the C&O Canal Trust has recruited over 11,000 Canal Pride volunteers who have given 32,844 hours of service in the park, valued at close to one million dollars. These park beautification projects are a great benefit to the C&O Canal, as the maintenance division often has its hands full caring for the 184.5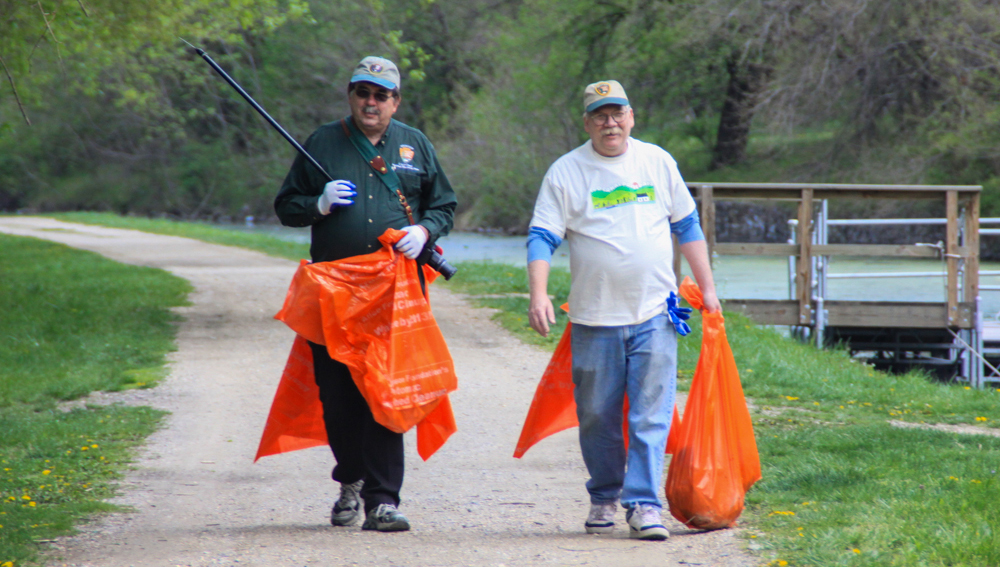 Canal Pride Days 2014- Williamsport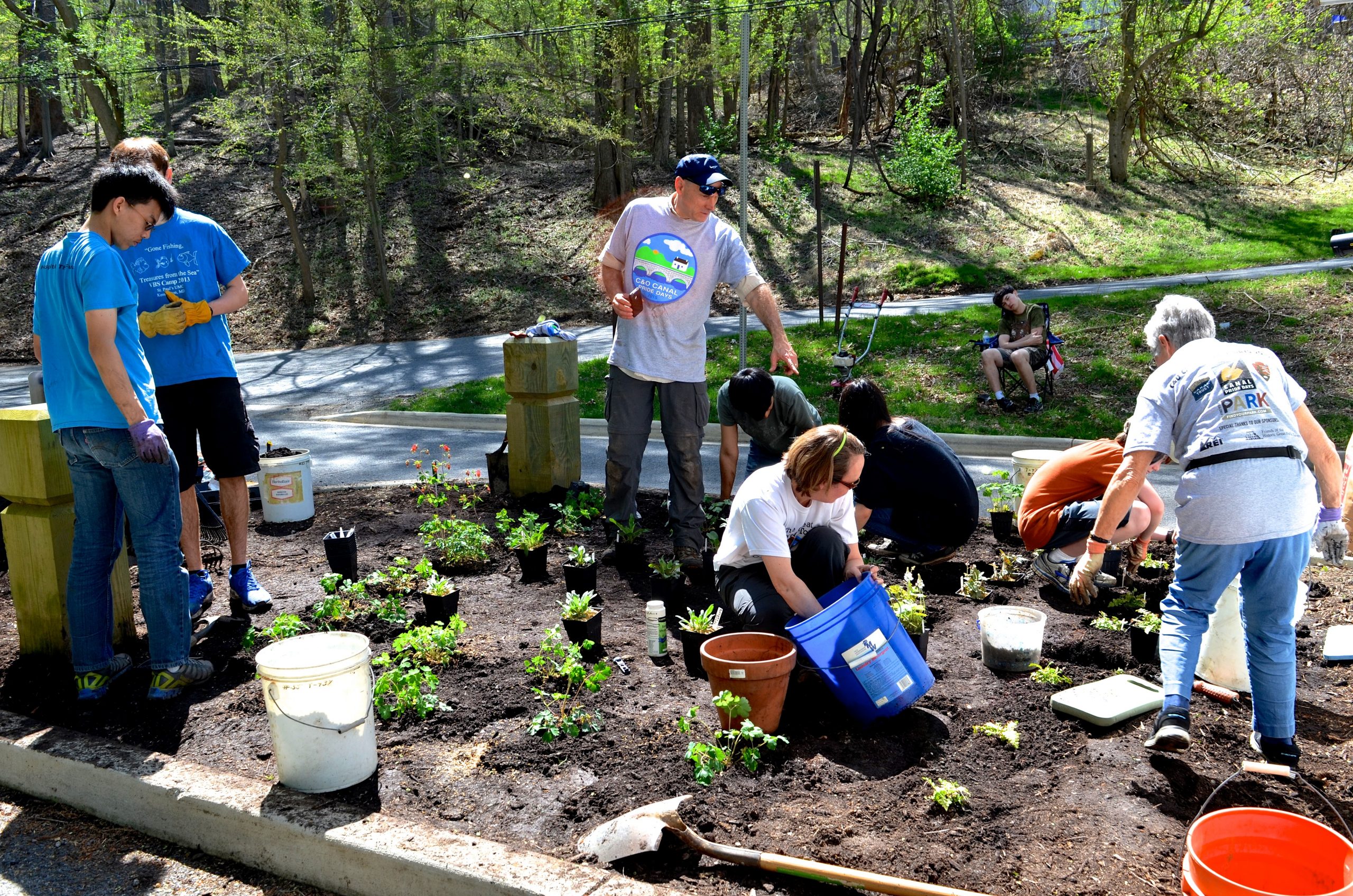 Canal Pride Days 2015- Great Falls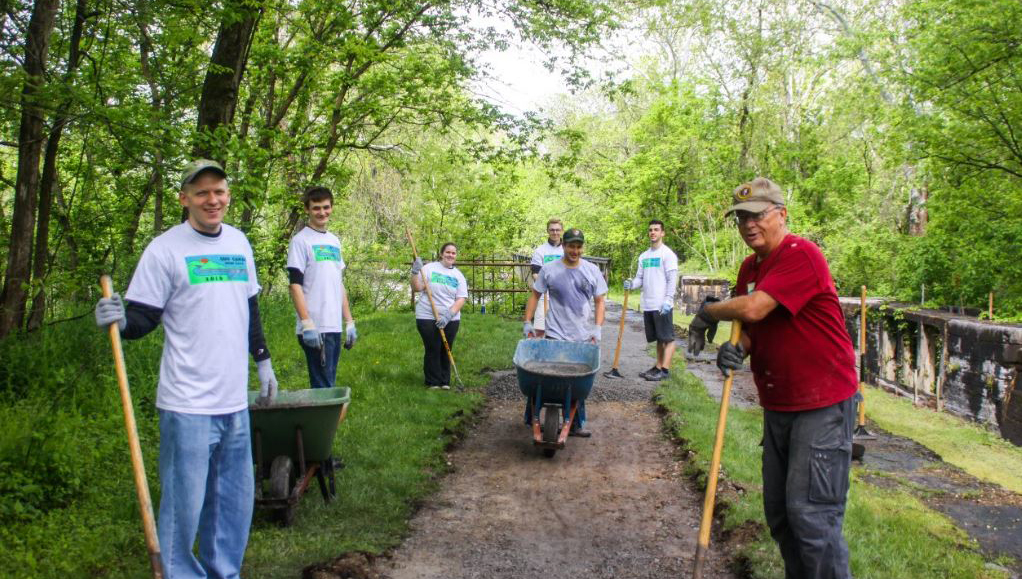 Canal Pride Days 2016- Hancock
These dedicated folks from communities along the length of the canal have worked on projects such as trash pick-up, invasive vegetation removal, improving campground and day-use areas, maintaining historic structures and more. Their work is of great benefit to the C&O Canal NHP, as the maintenance division often has its hands full caring for the 184.5 mile, 20,000 acre Park.
Canal Pride was the C&O Canal Trust's first program when we opened our doors in 2007. The program was created to give volunteers another way to give back to the Park, while allowing the Trust to grow its impact as the Park's philanthropic partner. Park staff could not accommodate the sheer number of people who wanted to volunteer in the park and the Canal Pride events helped by providing a way for them to contribute to the upkeep of the Park that they love.
None of this would have been possible, however, without the support of our Canal Pride sponsors, who underwrite the cost of program management, and our bench sponsors, who contribute to the Park Beautification Fund, which also supports Canal Pride projects. Critical, too, has been the many local businesses that have provided in-kind donations of materials and equipment valued in the tens of thousands of dollars.
The first year of Canal Pride involved 700 volunteers at five sites within Montgomery County, contributing just over 1,900 hours of volunteer time. Canal Pride has grown since then, expanding to Frederick, Washington, and Allegany Counties, and significantly increasing the number of events. By 2015, Canal Pride had grown to include over 40 events in four counties, more than 1200 volunteers, and nearly 4000 hours of service.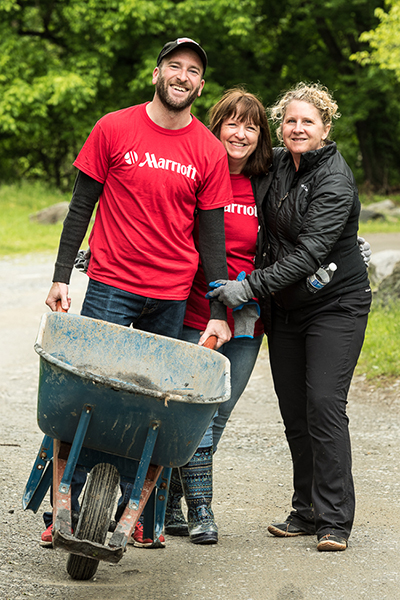 Marriott at Fletchers Cove
Canal Pride 2016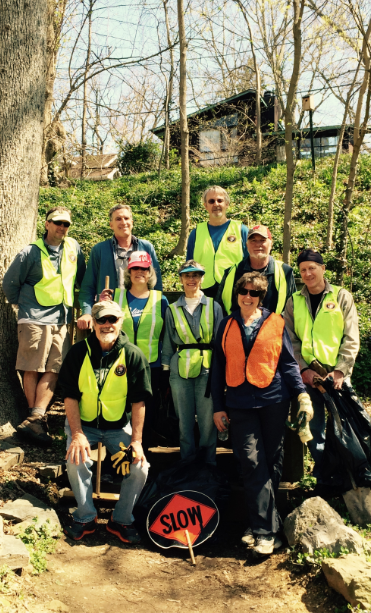 Volunteers at Potomac River Watershed Cleanup
Canal Pride 2015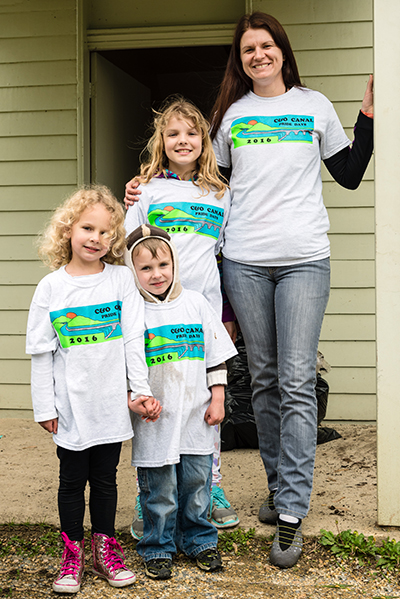 Family ready to work!
Great Falls Canal Pride 2014
Canal Pride is a great opportunity for families, corporate groups, and community organizations to give back to their local national park either as volunteers, sponsors or both! This year, there will be four public Canal Pride events: April 25th at Great Falls (Montgomery County), May 2nd in Brunswick (Frederick County), May 9th in Williamsport (Washington County), and May 16th in Old Town (Allegany County). Registration is open now and you can learn more about Canal Pride and how to get involved here.

Canal Pride Days 2018 at Great Falls- John Gensor