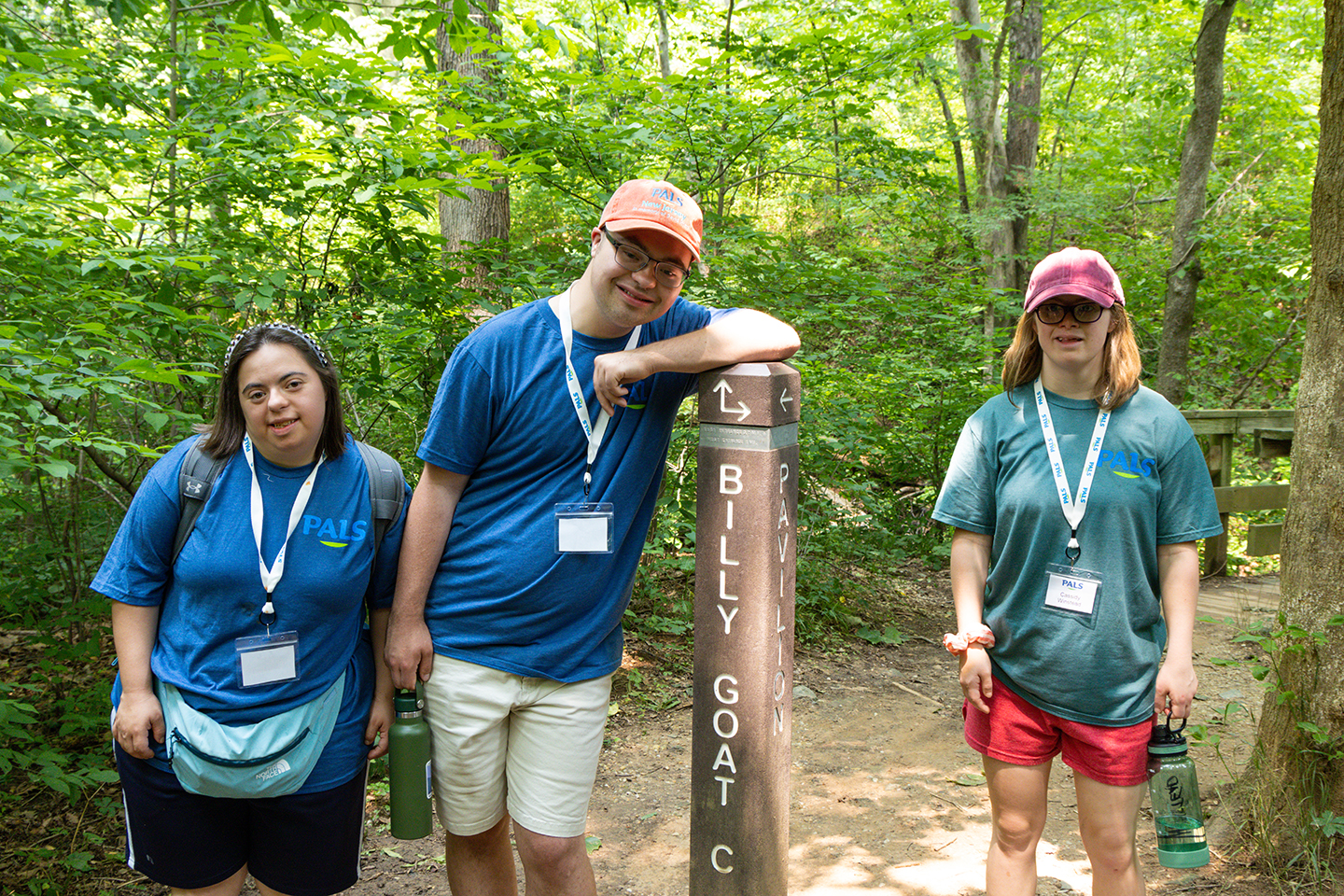 The C&O Canal Trust's Canal For All program works in partnership with the C&O Canal National Historical Park (NHP) to provide opportunities for education, stewardship, and volunteerism that are safe, welcoming, and inclusive for all. To foster diversity and to better reflect our community, Canal For All engages BIPOC, differently-abled, LGBTQIA+, and other underrepresented or disadvantaged communities. We partner with community organizations to diminish participation barriers and create exciting and relevant opportunities to Play, Learn, Serve, and Work in the Park.
In 2023, Canal For All has grown to serve nearly 300 youth and adults and will exceed that number by the end of the year. The program's impact and diversity have expanded in notable ways. Several new community organizations have partnered with the program, expanding our demographic reach to include adults with Down syndrome, LGBTQ+, and our first groups in Virginia. 
New partner organizations include the Boys & Girls Club of Greater Washington, which helps boys and girls of all backgrounds build confidence, develop character, and acquire the skills needed to become productive, civic-minded, responsible adults. The Trust frequently partners with Boys & Girls Club organizations for Canal For All programs, including the Boys & Girls Club of Washington County. In 2022 the Boys & Girls Club of the Eastern Panhandle broadened our reach to include West Virginia. 
PALS Programs, an organization that creates inclusive camp experiences for people with and without Down syndrome, is another new Canal For All partner. The organization contacted the Trust in 2022, looking for parking near Georgetown for its PALS DC camp. During that phone conversation, Trust staff planted the seed for a future Canal For All partnership which came to fruition in 2023. 
Girls Who Hike Virginia, a community for women and those who identify as women, including trans women and individuals who identify as nonbinary, gender non-conforming, and anyone who identifies as a woman in a way that is important to them, has more than 22,000 members throughout the state of Virginia. The community exists for members to connect and discover and enjoy local trails. Northern Virginia chapter members joined the Trust in 2023 for Canal Community Days at Great Falls. They became Canal For All partners soon after, participating in events like the Trust's Latino Conservation Week celebration.
TEENS Inc., based in Winchester, Va., is a vocational agriculture organization that provides training for at-risk youth and individuals with disabilities. The program's primary objective is to prepare students to enter the workforce better equipped for obtaining and maintaining gainful employment. This group partnered with the Trust and the Park's Resources team in 2023 to do trail maintenance at Carderock as part of Canal For All programming.
Additional programs are scheduled for the remainder of the summer and fall. Upcoming Canal For All program partners include the Journey Through Hallowed Ground National Heritage Area for its innovative, award-winning EXTREME Journey Day Camp, where middle school students canoe, bike, and walk in the footsteps of great leaders from this region. EXTREME Journey Day Camp participants will enjoy a history bike tour as part of Canal For All programming this August. Also in August, the Trust will provide a history tour to a Frederick County Division of Aging and Independence group in collaboration with the Brunswick Heritage Museum. Outdoor Afro, an organization celebrating and inspiring Black connections and leadership in nature, will join the Trust for a Canal For All history hike from Carderock to Lockhouse 10 this fall.
As the Canal For All program continues to grow and evolve, its dedication to fostering inclusivity and diversity in the C&O Canal NHP stands as a beacon of progress and unity. Canal For All is expanding the canal community into a vibrant tapestry of individuals from all walks of life, united by their love for nature, history, and recreation. The Trust's commitment to diversity and community engagement is a testament to the transformative power of collaboration, and it sets an inspiring example for others to follow.