Calling all bird enthusiasts! If you love bird watching, the C&O Canal is the spot. The canal is home to over 120 species of birds, according the NPS website. We have collected some of the most iconic photos of birds around the Park thanks to you, our canal visitors! Read more below and get your birding on.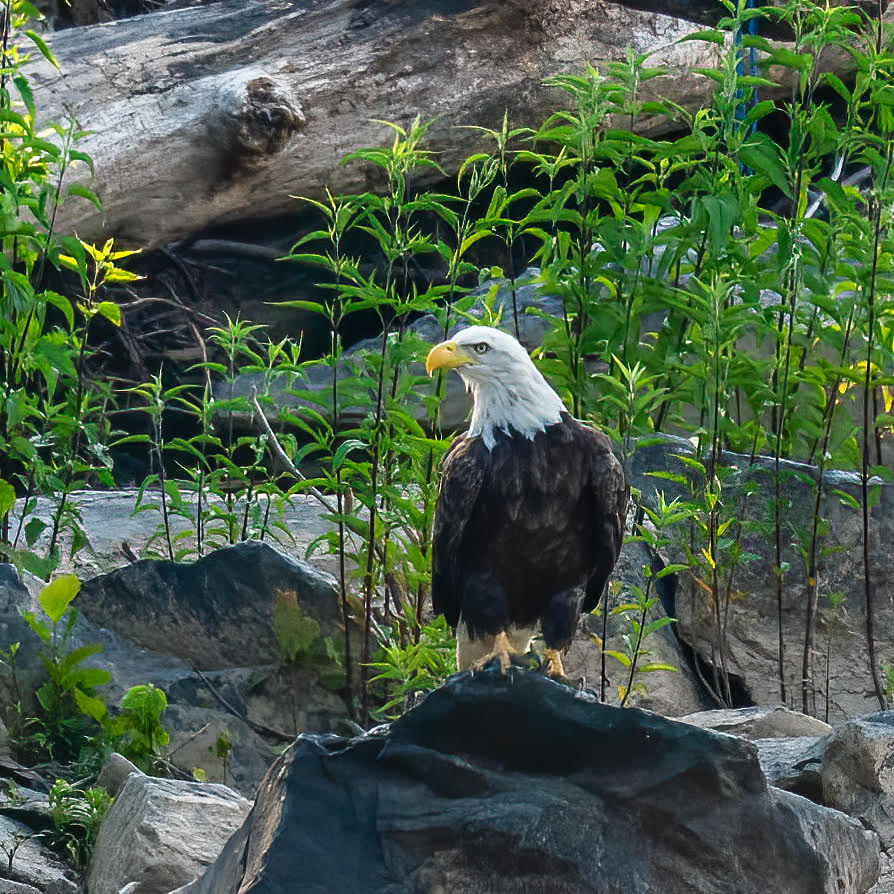 Bald Eagle Near Great Falls Park Observation Platform by Indraneel Samanta
The Bald Eagle is arguably one of the most distinguished-looking birds with its yellow pointed beak, yellow talons, white head, and dark body. It is no wonder that it is the symbol of our country! A Bald Eagle with its wings spread can be 6 to 8 feet long and weigh from 6.5 to 14 pounds. A carnivore, the Bald Eagle often captures its prey by stealing other animals' food.
Bluebird by Amy Allen       &       Eastern Bluebird by MJ Clingan
The Eastern Bluebird is a small bird of approximately 7 inches. Mostly a predator of insects, the Eastern Bluebird will occasionally snack on berries when bugs become more limited during the winter months. The Eastern Bluebird will even sometimes catch bugs midflight, although these birds more or less enjoy foraging for food more, keeping low to the ground to be on the lookout for a meal.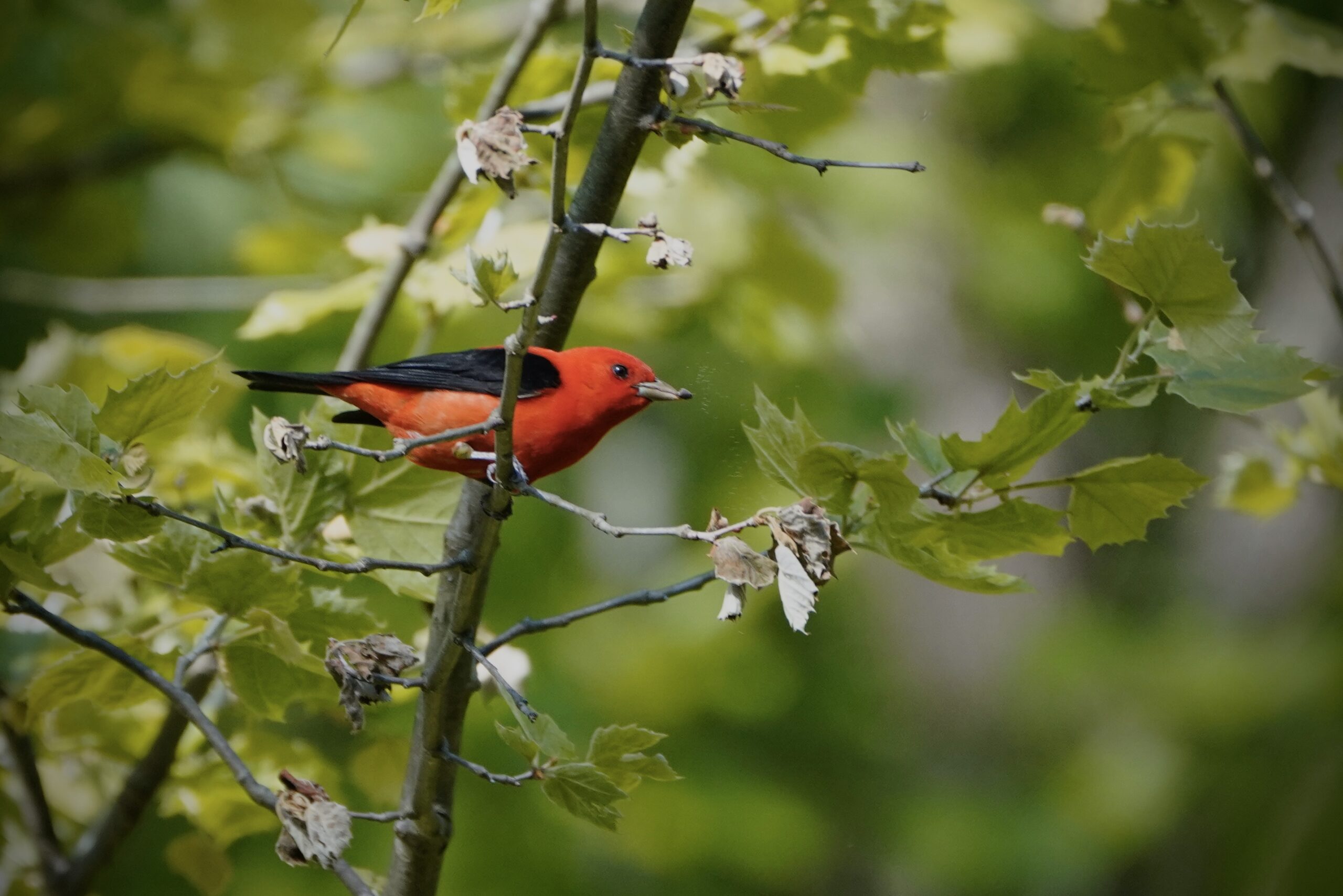 Scarlet Tanager- Pennyfield Lock by Felix Kong
The Scarlet Tanager is migratory bird that moves south at the first hint of winter. This is why it is often seen in the spring in tall trees hunting for food, usually insects but occasionally berries and seeds.
Egret at Chain Bridge by Bruce Lemieux       &       Egret at Lock 23 by Mark Regan
The snowy white Egret is an iconic bird of the canal, mostly found in wetlands and marshes. Oftentimes this bird will be seen fishing or flying in the canal. It moves with a delicacy unlike  many birds visitors will happen upon. In the 19th century, many people desired this bird for its great feathers; it has since now recovered from the poaching of its beautiful plumes.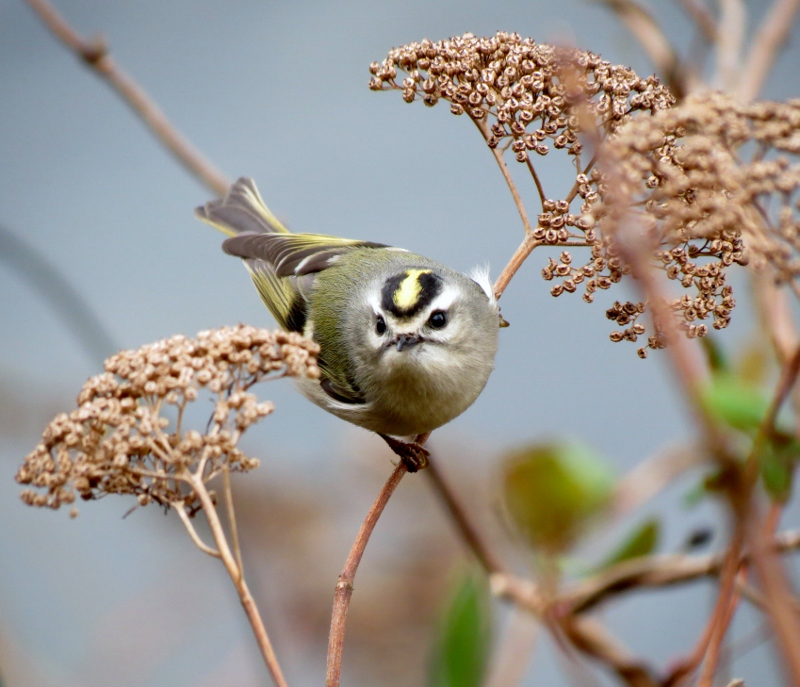 Gold Crowned Kinglet by Amy Allen
Because of its small size, this bird is very difficult to spot. (Kudos to visitors who snap a picture like this one!) Despite being tiny, this bird is mighty. It hangs around for those winter months, hiding out in big coniferous trees to protect itself from the elements. These guys love insects and will hang upside down to catch dinner.
Pileated Woodpecker by MJ Clingan   &  Pileated Woodpecker by Stephen Van Meter
You may hear them before you see them! The Pileated Woodpecker makes quite the racket to mark its territory and search for food. Sixty percent of these birds' diet comes from hunting for carpenter ants in the rotted wood of tall trees.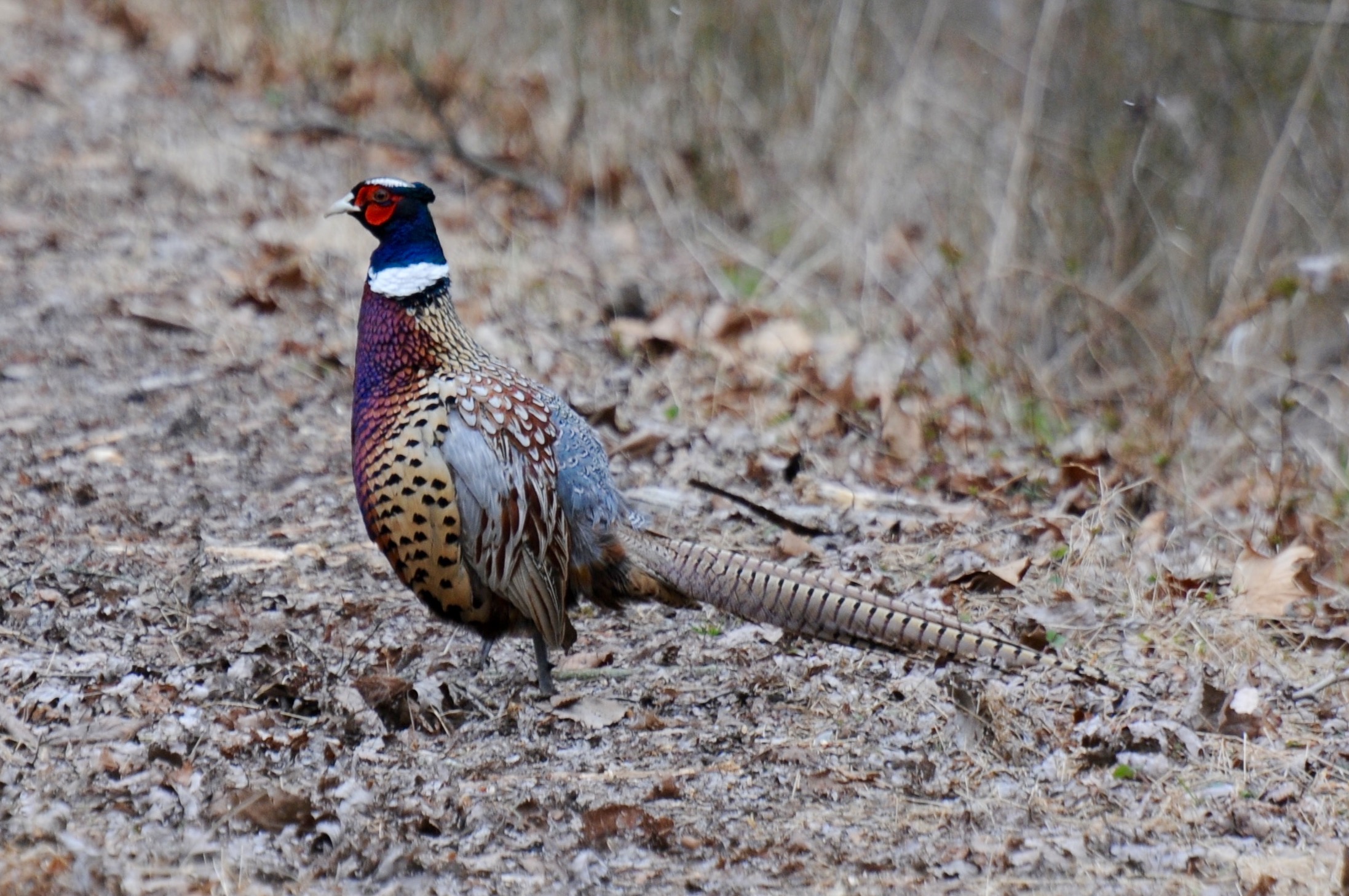 Ring-Necked Pheasant at Mile 153 by Trina Burtner
The Ring-Necked Pheasant is surely a sight to see when it goes searching for food on the ground, using its beak and oftentimes its feet to kick up dirt while looking for insects. This bird is usually hunted for game, resulting in a loss of populations. Note: Hunting in the Park is not permitted!
Great Blue Heron by Bruce Lemieux & The Flight of the Mighty Heron by Vinod Thomas
The Great Blue Heron is yet another bird familiar to Park visitors. Often miscalled a crane, these birds are the largest herons found in North America. Their diet is unrelenting and varies from birds to gophers to amphibious creatures. Visitors are sure to see the Great Blue Heron along swampy, marshy areas.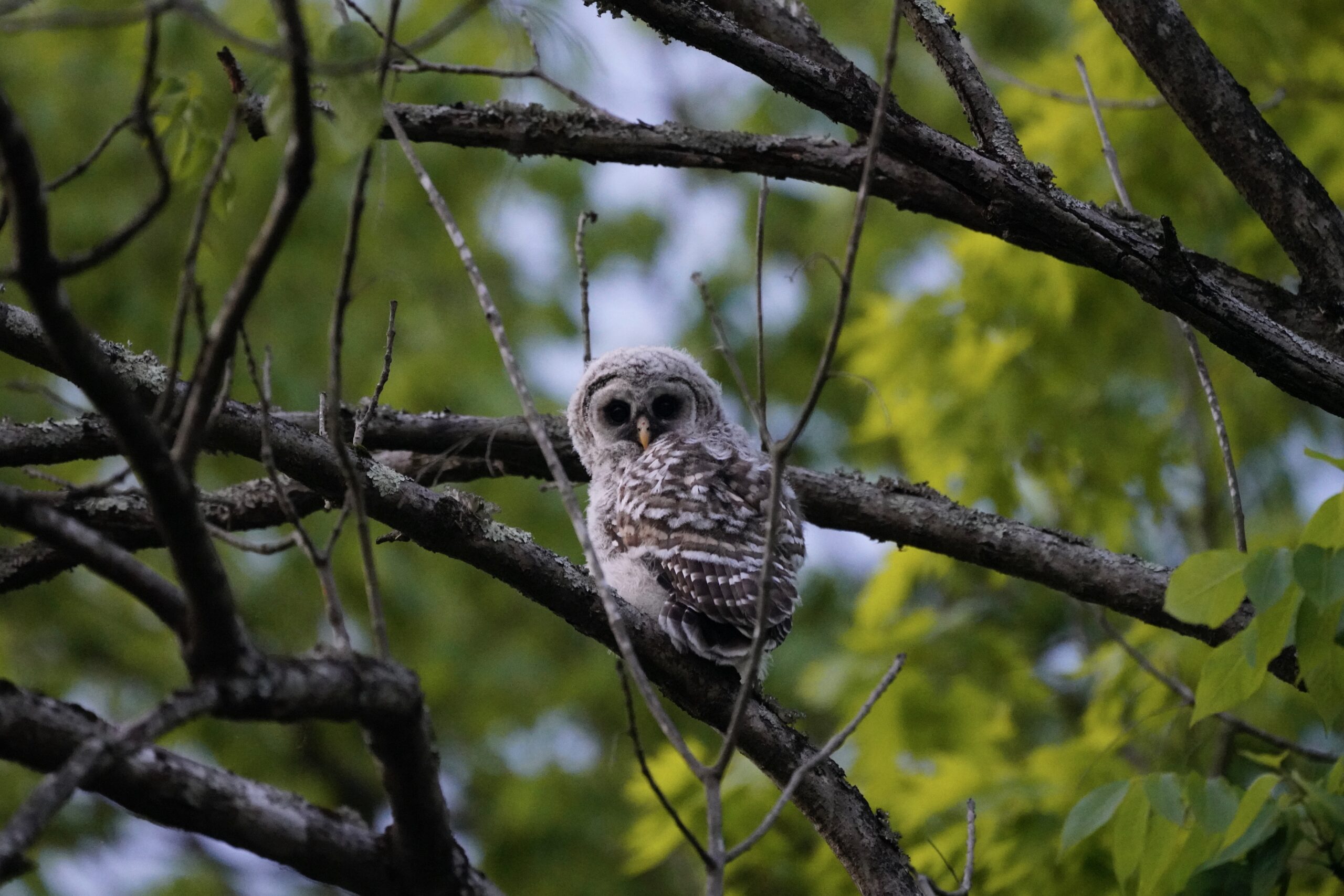 Barred Owl – Swains Lock by Felix Kong
Look at that baby Barred owl! This bird will hunt either night or day, most often on the cusp of night and morning. If you are lucky, maybe you will hear a hoot or two!
If you need help identifying birds you see while visiting the Park, use the resources below that we used to write this blog! Some of the best sightings are unplanned, but if you love birding, be aware that often you can see birds just as the seasons change and at dawn and dusk when birds are hunting and foraging.
The Park provides a lot of information about the birds seen along the canal here.
Audubon and National Geographic are great resources to learn more about the birds in the Park. These sites can give you more information on where and how to spot them as well as fun facts for those aspiring to learn all they can about our winged friends.
Have you caught an elusive bird on camera? Send us your birding photos! Each month, we have a photo contest and winners are highlighted on our social media platforms. Read more about our photo contest here. Happy birding!