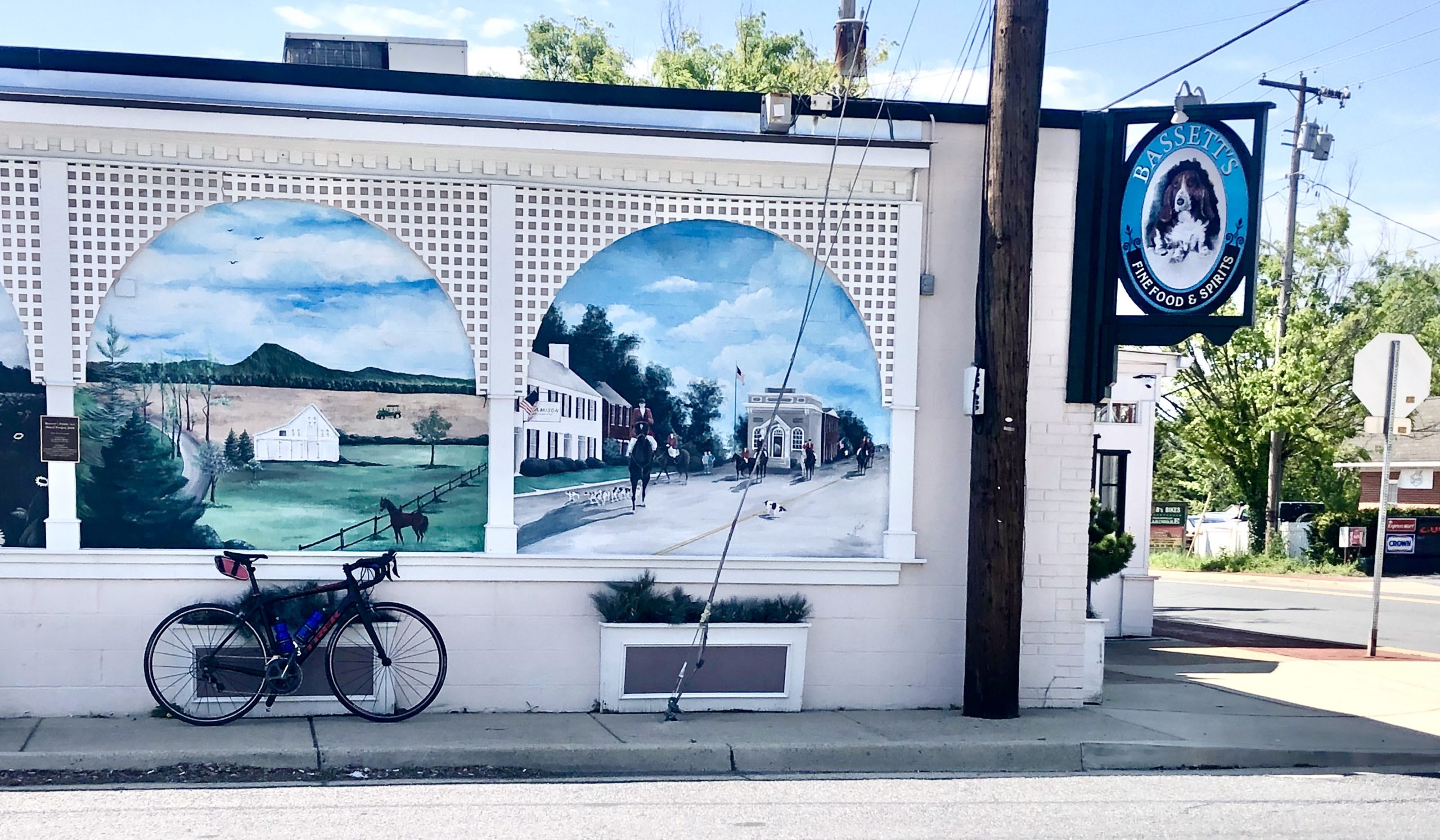 The Canal Towns Partnership has printed and released three "Trail to History" brochures that document the history of the ten towns in the Partnership, all of which lie within a few miles of the C&O Canal towpath. Previously only available digitally, the print brochures will be available in the Canal Towns and in Visitor Centers locally.  
With the addition of Poolesville, the Montgomery County town that joined the Canal Towns Partnership in early 2020, the Partnership now represents a total of ten towns. Each of these towns provides an opportunity for C&O Canal National Historical Park visitors to explore the unique histories of the towns that developed during the canal's heyday, while finding food, drink, souvenirs, and a comfortable bed at locally-owned merchants.
Poolesville joins the towns of Harpers Ferry, Bolivar, Brunswick, and Point of Rocks in one brochure. Like all of the towns bordering the canal, these enclaves played an essential role in the Civil War and served as a border between the Confederate and Union Armies. These charming areas encompass approximately 26 miles on the C&O Canal towpath between Harpers Ferry and White's Ferry and boast memorable Civil War historical sites, outstanding hiking trails, and scenic vistas.
>> View the Poolesville, Point of Rocks, Brunswick, Harpers Ferry & Bolivar brochure
The second brochure documents the histories of Shepherdstown, Sharpsburg, and Williamsport. Bustling canal construction and trade helped form all three of these towns where remembrances of the Civil War still loom large. Visitors to these towns can enjoy contemporary drama, fine dining, and some of the best local ice cream in the Mid-Atlantic.
>> View the Shepherdstown, Sharpsburg, & Williamsport brochure
The third brochure features Hancock, Paw Paw, Oldtown, and Cumberland, all rich in stories of frontiers, mines, transportation, industry, and war. Travelers will also find comfortable stays, good food, and adventure in these western canal towns.
>> View the Hancock, Paw Paw, Oldtown, & Cumberland brochure
This is the first time all three brochures will be published, printed, and distributed throughout the canal towns. Abbie Ricketts, the chair of the Canal Towns Partnership and a Brunswick business owner, hopes that "families and others use the brochures to tour and explore the towns' rich history."
The design and printing of the brochures were funded by a grant from the Heart of the Civil War Heritage Area, a part of the Maryland Heritage Areas Authority.