Steven T. Mather
Many heroes have stood up for America's national parks, providing money, leadership and public policy to establish and protect precious land, structures, and amenities. One of the first and greatest was Steven Mather.
A self-made millionaire from his success developing his "20-Mule Team Borax" brand and another competing product before the age of 50, Mather went out looking for a new challenge.
Mather loved his time in nature. He was impressed by his meeting with John Muir during a hike they took together in 1912. And he was disappointed with the poor conditions at Yosemite and Sequoia National Parks during visits there two years later.
After complaining about the parks to his friend Secretary of the Interior Franklin Lane, Lane invited Mather to work with him to improve park conditions—an offer Mather readily accepted. Often using his own money to pay staff and purchase park lands, Mather helped to organize the park system, make it more accessible to visitors, and create the National Park Service as a federal agency.
For Mather's contributions, the Park Service erected bronze plaques in every park with the words: "There will never come an end to the good that he has done."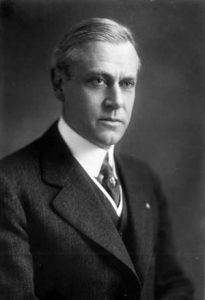 Stephen T Mather
Nearby Amenities:
Not available for this POI.
Nearby Points of Interest:
Not available for this POI.
Nearby Events:
Social Media Share: