Lieutenant Colonel Elijah White
Elijah Viers White was born in Poolesville, MD in 1832. As a young man, he left the family farm business to study at the Lima Seminary in New York and Granville College in Ohio. After a short stint with one of the Missouri Companies, White returned home to Poolesville where he bought farmland on the other side of the Potomac in Loudon County, VA. He married Elizabeth Gott of Dickerson.
White worked his way up through the ranks during the Civil War. He started as a private and courier in 1861, but raised eyebrows when he captured several hundred Union soldiers marooned on the Virginia side during the Battle of Ball's Bluff. He recruited his own company of "White's Rebels" in 1862 and they became known as notorious guerilla raiders along the Potomac. They spent much of the war traveling with Lee's regular army and fighting in some of the most pivotal battles.
After the war, White focused on business endeavors, opening a country store just two months after the Confederate surrender. He bought the ferry just downstream. And he acquired warehouses along the Canal. He later sold the ferry and warehouses to focus on a feed and grain business and bank in Leesburg. White also devoted much of his time to his faith, serving as pastor at several Baptist Churches.
Elijah White died in 1907 at the age of 74, survived by his second wife and five children.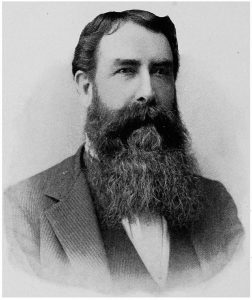 Elijah Viers White
Nearby Amenities:
Not available for this POI.
Nearby Points of Interest:
Not available for this POI.
Social Media Share: