Charles F. Mercer
Charles Fenton Mercer (1778-1858), for whom the replica packet Canal boat is named, devoted most of his adult life to public service. Born in Fredericksburg, VA, Fenton received undergraduate and postgraduate degrees from Princeton University. In 1802, he was admitted to the bar and opened a law practice in Aldie, VA. He served for seven years in the Virginia House of Delegates, earned the rank of brigadier general in command of the second Virginia brigade, and was a member of the 15th through 25th Continental Congresses.
Among his many distinctive roles, Fenton was the very first president of the C&O Canal Company (1828-1833) and Chairman of the Congressional Committee on Roads and Canals. He is buried in Union Cemetery in Leesburg, VA.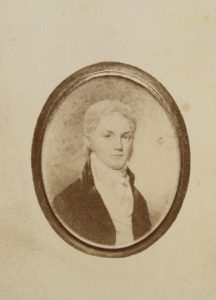 Charles F. Mercer
Nearby Amenities:
Not available for this POI.
Nearby Points of Interest:
Not available for this POI.
Social Media Share: