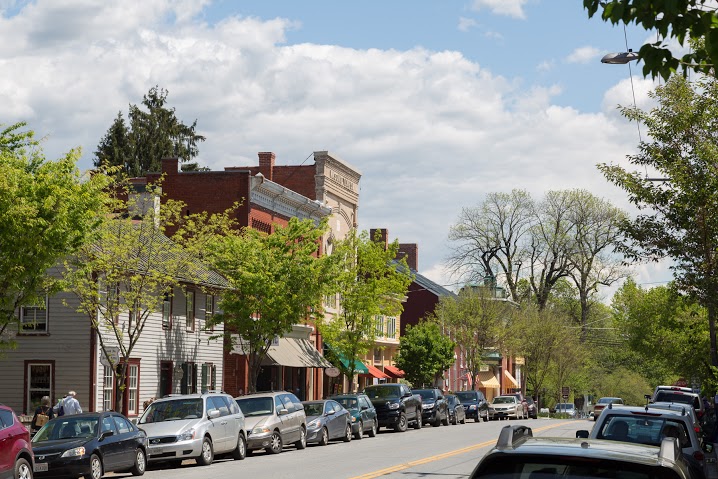 The Canal Towns, ten towns that line the C&O Canal National Historical Park, provide cyclists and tourists with lodging, food, and services that make the thru-ride possible for so many people. However, the merchants in these towns are suffering, as the tourism and hospitality industries are some of the hardest hit due to COVID-19 closures. As we enter what would be the start of the busy outdoor recreation season on the canal, please consider supporting the Canal Town businesses in the following ways:
Reschedule, Don't Cancel
If you have a C&O Canal trip planned in the coming months, reschedule your lodging, shuttle, and outfitter reservations for a later date instead of canceling. All tourism businesses are going to suffer in the coming months, but rescheduling gives them some financial security for the future.
Gift Cards
Buy a gift card from a restaurant, bike shop, outfitter, or B&B. You are supporting these businesses when they need it most, without having to leave your house. These can be gifts for your favorite canal lover or you use them yourself on your next C&O trip.
Takeout and Delivery
If you are local to a canal town, consider getting takeout or delivery from a local business. Many restaurants are willing to work with you, so give them a call if you want curbside pick-up or other accommodations.
There is currently no evidence of food being associated with COVID-19 transmission, according to both the CDC and the FDA. Practice the same hand washing and social distancing precautions you would when going to the grocery store. Additionally, most of the Canal Towns are rural with small populations, making social distancing much easier than in big cities.
Find more information about specific restaurants and gift cards on the Canal Town's Facebook Group and spreadsheet.